Europe
Disbanded terror cell 'planned huge bombings' in Spain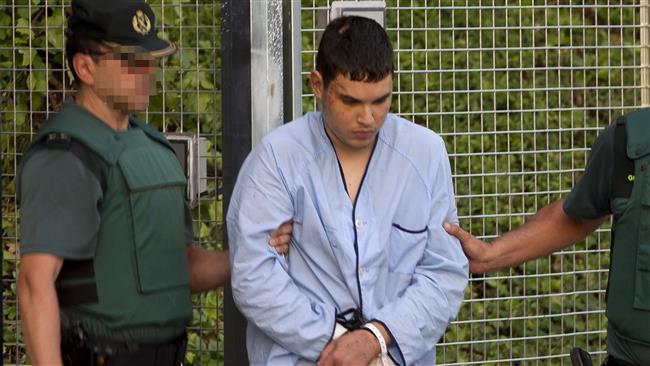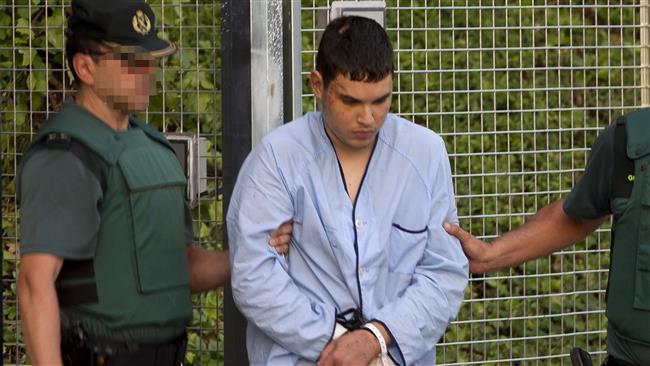 A member of a now-disbanded terror cell that carried out a pair of deadly vehicular attacks in Spain last week has told a Spanish court that the group planned major bombings in the center of Barcelona.
Mohamed Houli Chemlal, who according to police is one of the surviving members of the terrorist cell, told a hearing that the group had been assembling bombs in a safe house to carry out the attacks, according to a court official.
During his initial testimony in a closed Madrid courtroom on Tuesday, Chemlal said that the cell members had been under the instruction of their leader, who told them he planned to blow himself up in an attack.
Chemlal said that he had known of the plans for an attack "at least two months ago."
The 21-year-old suspect said one of the possible targets had been the iconic and unfinished Sagrada Familia Roman Catholic church in Barcelona, according to Spanish media.
Chemlal appeared in the court along with three other surviving suspects, from what used to be a 12-man terror cell that carried out two attacks in Spain on Thursday, killing at least 15 people and wounding more than 100 others.
One of the terrorists rammed a van into people on a tourist-packed boulevard in Barcelona. Hours later, other members committed a second attack in the nearby coastal town of Cambrils.
After a full day hearing, Chemlal and another suspect, Driss Oukabir, were remanded in custody and charged with terror related offenses.
A third suspect, Mohamed Aallaa, was however granted conditional release. He owns the car used in the Cambrils carnage. The judge said evidence against him had been weak.
The judge will decide in three days about the fourth suspect, Salh El Karib, who manages a store that allows people to make calls abroad.
The cell's leader, identified as Moroccan Abdelbaki Es Satty, was killed at an explosion in a house in the town of Alcana over the weekend. The house was the cell's bomb-making factory, and police uncovered a massive cache of 120 gas canisters there.