Europe
Middle East
Disgraced Saudi ambassador to UK brazenly admits keeping "pub" at his plush residence
The Saudi Arabian ambassador to the UK has brazenly admitted to keeping a "pub" at his plush residence in the English countryside.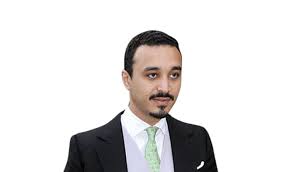 Prince Khalid bin Bandar bin Sultan made the admission in a wide ranging interview with the UnHerd website, which describes itself as bridging the liberal and reactionary divides in politics and journalism.
Prince Khalid was being interviewed by UnHerd's executive editor, Freddie Sayers.
The ambassador's admission to not only drinking alcohol but going much further by celebrating and glorifying drinking culture (by maintaining a "pub" at home) is bound to raise eyebrows with Muslims and non-Muslims alike.
After all, the Saudi rulers describe themselves as the custodians of the two holy mosques, effectively the guardians of Islam's holiest sites.
The admission of glorifying drinking culture by the Saudis' man in London will be viewed by many as validating the hypocrisy and double standards at the heart of the regime in Riyadh.