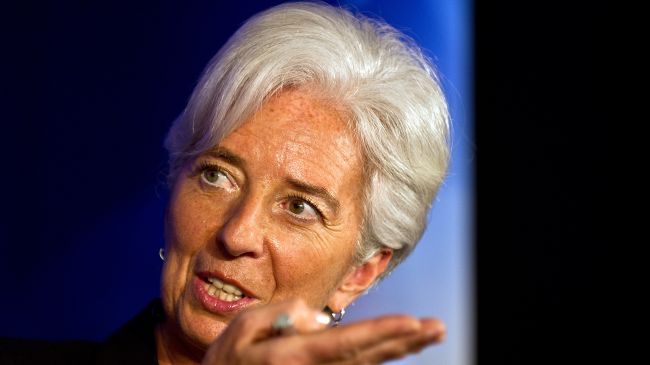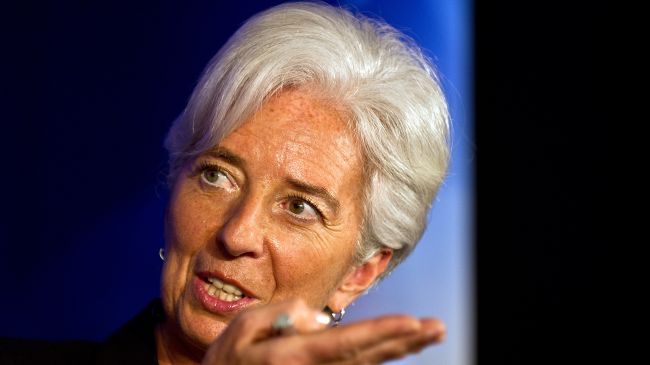 International Monetary Fund (IMF) has warned that if Iranian oil supplies are disrupted, crude prices may spike by up to 30 percent, sending shockwaves through the global economy.
"Clearly it would be a shock to economies if there was a major shortage of exports of oil out of Iran [and] it would certainly drive up prices," AFP quoted IMF Director Christine Lagarde on Tuesday.
Lagarde added that according to IMF calculations, an interruption in oil supplies from Iran could increase oil prices by 20 to 30 percent.
"A sudden and brutal rise in the price of oil" from Brent crude's current levels of USD 125 a barrel "would have serious consequences on the global economy," she added.
Global oil prices have continually climbed this year following Iran's move to stop oil sales to British and French firms, carried out in response to EU's oil sanctions against the country. Tehran has announced it may also halt oil exports to more European countries.
European Union (EU) foreign ministers approved sanctions against Iran's oil and financial sectors on January 23, including a ban on Iranian oil imports, a freeze on the assets of the country's central bank within EU states, and a ban on selling grains, diamonds, gold, and other precious metals to Tehran.
The move came after the US imposed new sanctions against Iran on New Year's Eve, aiming to prevent other countries from importing Iranian oil and conducting transactions with its central bank.
The United States and some western countries accuse Tehran of pursuing military objectives in its nuclear energy program and have used this pretext to push for four rounds of UN sanctions and a series of unilateral sanctions against the Islamic Republic.
Iran has repeatedly refuted the Western allegations, arguing that as a signatory to the nuclear Non-Proliferation Treaty and a member of the International Atomic Energy Agency, it is entitled to develop and acquire nuclear technology for peaceful purposes.