Bahrain
Human Rights
Middle East
Dissidents slowly dying in Bahraini prisons, urgent action needed: ECDHR
The European Center for Democracy and Human Rights (ECDHR) has voiced concern over the deplorable condition of imprisoned Bahraini pro-democracy campaigners, warning that political dissidents and opposition figures are slowly dying in the Manama regime's jails and detention centers.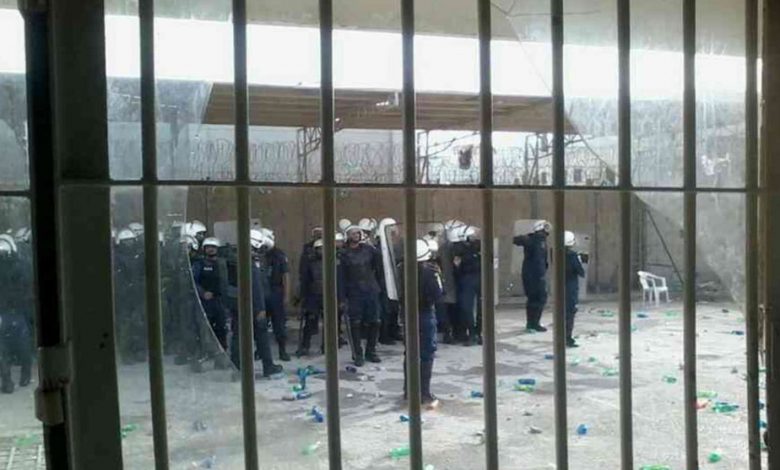 The human rights organization on Wednesday co-hosted a high-level virtual event titled "Slowly dying in Bahraini prisons: a call for urgent action" in solidarity with jailed Bahraini opposition leader and the secretary general of the Haq Movement, Hasan Mushaima, as well as imprisoned human rights activist Abduljalil Abdulla al-Singace, as the pair suffer from multiple health problems, but are being denied proper healthcare.
The ECDHR pointed to the poor situation of Bahraini political prisoners, cases of ill-treatment and deliberate medical negligence, as well as other forms of human rights abuses being perpetrated by Bahraini prison guards.
It also urged the international community, particularly the European Union and the United Kingdom, to address grave human rights violations in Bahrain, and to exercise political and international pressure on Bahraini authorities to take steps towards democratic reform in the Persian Gulf kingdom.
The human rights organization also called for an end to the Al Khalifah regime's repressive stance on human rights, and demanded Bahraini authorities to immediately release all political prisoners, who are simply speaking their minds and exercising their rights.
Ali Mushaima, a Bahraini political activist and the son of Hasan Mushaima, stated that his father and Singace have been and still are systematically subjected to torture, including beatings, insults, forced standing, and exposure to extreme cold.
He went on to note that the two opposition figures are currently experiencing a sudden deterioration in their health conditions because officials at the notorious Jau Prison refuse to provide them with adequate medication.
Bahraini activist at the Americans for Democracy and Human Rights in Bahrain (ADHRB) Yusuf al-Hoori also underlined the urgency of addressing human rights violations in Bahrain, and demanded prompt actions before it is too late.
For his part, prominent Bahraini human rights defender and commentator Saeed al-Shehabi sharply criticized the EU and the UK for prioritizing economic relations over human rights abuses, and their failure to do enough to stop the violations.
He further explained how the international community should respond to gross and systematic violations of human rights in Bahrain in order to arrive at concrete results.
Back in April, Bahrain's most prominent Shia cleric Sheikh Isa Qassim said drawing up a new constitution was the only way out of the political crisis in the tiny protest-hit kingdom, urging the regime in Manama to pursue an agreement with the Bahraini opposition instead of increasingly suppressing dissent.
Demonstrations have been held in Bahrain on a regular basis ever since a popular uprising began in mid-February 2011.
The participants demand that the Al Khalifah regime relinquish power and allow a just system representing all Bahrainis to be established.
The ruling Al Khalifah regime, however, has forged ahead with its brutal clampdown on political dissent in the Persian Gulf kingdom.