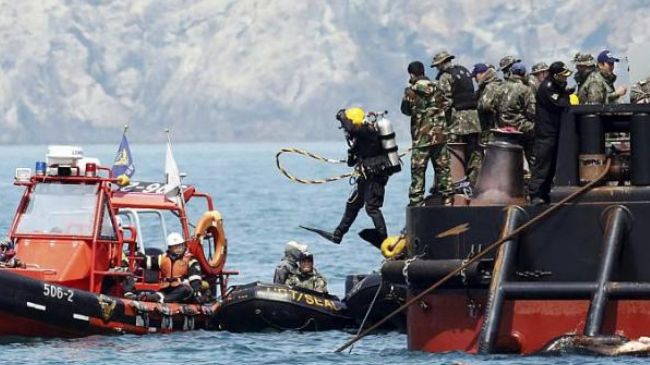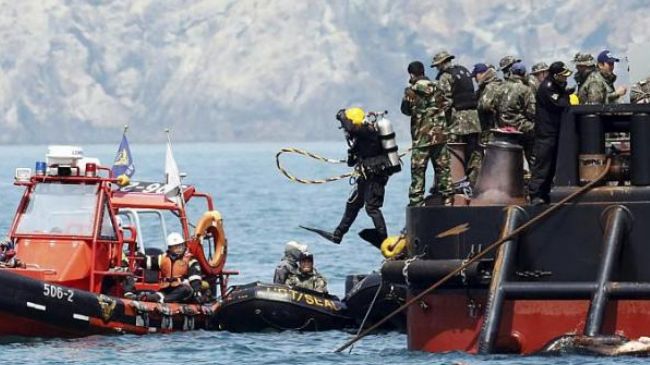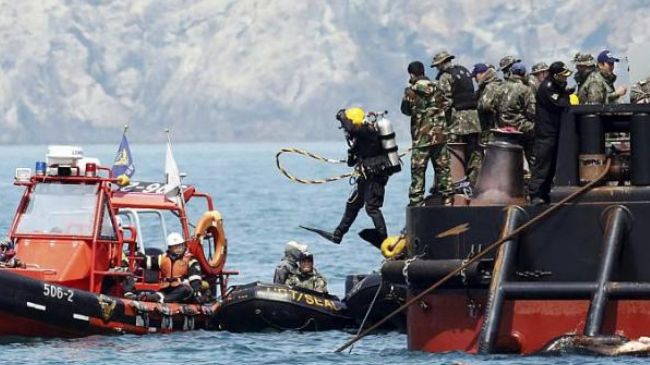 A diver involved in the search operations inside a sunken South Korean ferry has died while trying to retrieve the bodies of the victims from inside the wreckage.
According to a government task force spokesman, the 54-year-old diver died after he lost consciousness during an operation on Tuesday.
Divers continued the search on Tuesday, with authorities believing that most of the bodies are in 64 of the ship's 111 areas.
A number of issues, including darkness, floating debris and the maze of corridors and cabins on the sunken ferry, has made the ongoing search operation difficult, the government official said.
Early Sunday, the rescuers found six more bodies, 18 days after the 6,825-ton passenger ferry, Sewol, capsized and sank with 476 people on board.
The relatives of the passengers have censured the South Korean government, saying delays in launching the rescue raised the death toll. Critics say valuable time was wasted during the first emergency call from a passenger to the Coast Guard office, as the eighteen-year-old boy was asked to provide longitude and latitude information.
The ship's captain, Lee Joon-seok, initially told passengers to stay in their rooms and issued an evacuation order only half an hour later, by which time the ship was tilting too severely for many people to get out.
Of those on board, 325 were students from a high school in the city of Ansan, just south of the capital, Seoul.
The captain and 14 members of his crew, who survived the incident, have been arrested.