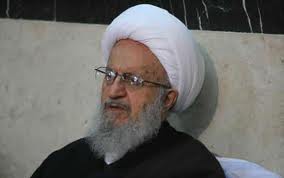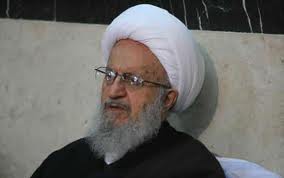 "Diversion and lie are the most important tools used by Wahhabis," said the Islamic Jurisprudent, Ayatollah Naser Makarem Shirazi, reported Taqrib News Agency(TNA).
The Islamic scholars underscored that Wahhabis try to divert Quran and tell lies to reach their malignant aims.
Unfortunately some people from different Islamic denominations fight over minor issues unwitting to negative ramifications of dispersion in the Islamic World. Regarding the case Ayatollah Makarem Shirazi urged Muslims to unity and rapprochement.
Qom seminary instructor lambasted any extremist act and called on Muslims not to be incensed over minor issues which spawned dispersion in the society.
Ayatollah Naser Makarem Shirazi called on religious cleric not to divert the Islamic instructions, which the measure is, obviously enough, a perfidy, and urged to abide by the Islamic rules and teachings.
Muslims shaped up in different realms, and Islamic scholars warned Muslims to be cognizant of the enemies' plots for lagging Muslims behind.