Iran
Middle East
DM: Iran Producing Defense Needs Regardless of Regional Arms Race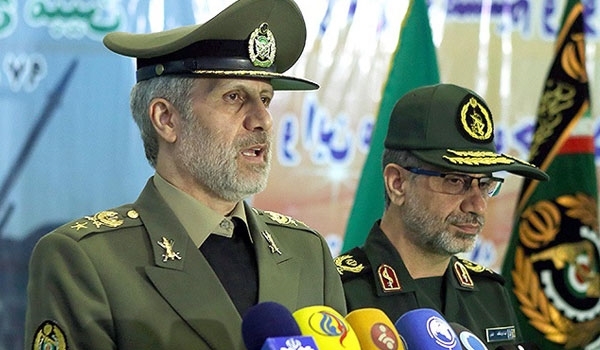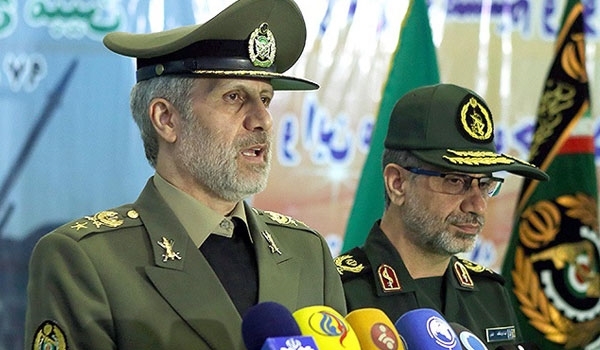 Iranian Defense Minister Brigadier General Amir Hatami underlined the country's capabilities to manufacture its needs to defense products away from the arms race underway among some regional states.
"Today, we are under such conditions that we have discredited their (the enemies') defense power and today, no one speaks of military threat (against Iran). Today, we are able to produce anything needed for the country indigenously without being entrapped in the power balance and arms race," General Hatami said, addressing a ceremony to unveil a new home-made supersonic fighter jet named Kosar in Tehran on Tuesday.
He stressed that Iran produces its defense needs based on priorities and with the minimum expenses, saying, "Today, the expenses of Iran's security is much less than those of the regional states."
In relevant remarks on Monday, General Hatami underlined the country's high missile power compared with other regional states.
"General Hatami said that we are at least 10 years ahead of other regional states which pursue a missile program," Hossein-Ali Hajideligani, a senior Iranian legislator, quoted General Hatami as saying in a closed-door session of the parliament in Tehran.
"Another point is that the Islamic Republic of Iran owns missile industries while other regional states purchase and import their needs to arms, specially in the missile field," he added.
Also, on Saturday, a senior Iranian defense official said that Iran stood the first in the Middle East in terms of manufacturing military hardware, adding that the country was capable of exporting defense technology products.
"Our country is superior in manufacturing defense technologies in the region," Iranian Deputy Defense Minister Abutaleb Shafaqat said.
He underlined that Iran is currently self-sufficient in manufacturing its military hardware needs, and said, "We can also export our surplus military hardware."