Iran
DM: Iranian Experts Able to Design, Produce, Overhaul Military Equipment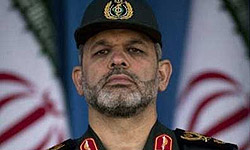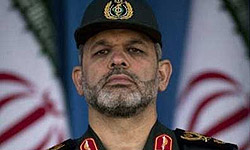 Iranian Defense Minister Brigadier General Ahmad Vahidi praised Iran's giant and unbelievable advancements in defensive fields, and said Iranian experts are able to design, produce and repair different hi-tech military equipments.
Vahidi referred to the joining of two hovercrafts and two Ghadir-class submarines to Iran's Navy on Wednesday, and said the Iranian experts have succeeded to design, produce and repair advanced military equipment.
He told the Islamic republic news agency that the two hovercrafts and the submarines were examples of the endeavor of the domestic experts which were delivered to the Navy.
The minister said that the experts of Iran's defense industries would spare no efforts to meet the needs of the country's armed forces to secure their territorial integrity.
Iran equipped its Navy fleets with two new hovercrafts Wednesday morning, one of which enjoys missile launching capabilities.
In a ceremony attended by Iranian Navy Commander Rear Admiral Habibollah Sayyari in Iran's Southern port city of Bandar Abbas, hovercrafts BH7 which had been overhauled by local experts and SRNX whose Iranian name is Tondar (Thunderbolt) and has been manufactured through indigenized technology joined the Navy's fleets in Iran's Southern waters.
Iran unveiled the highly advanced home-made Tondar which can launch missiles and serve as launch pad for drones in a ceremony earlier this month.
Addressing a ceremony to unveil the hovercraft at the time, Vahidi said that the hovercraft has been designed and developed by Iranian experts in two models for combat and transportation missions, and that the combat model is called 'Tondar'.
Vahidi further announced that Tondar can be equipped with different types of weapons produced by the Iranian defense industries, including rockets, guns and Unmanned Aerial Vehicles (UAVs).
The minister said that Tondar can be used for "coastal patrolling, as a command vessel, offensive reconnaissance operations, mid-range amphibious missions, asymmetric defense, as a personnel and equipment carrier for logistical support for islands and coastal areas or as a sea ambulance for relief and rescue missions".
He further added that the new hovercraft will increase the combat and reconnaissance capabilities as well as the mobility of the Iranian Armed Forces.