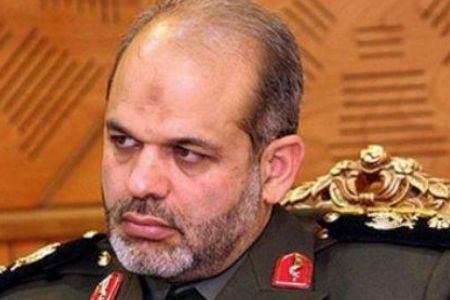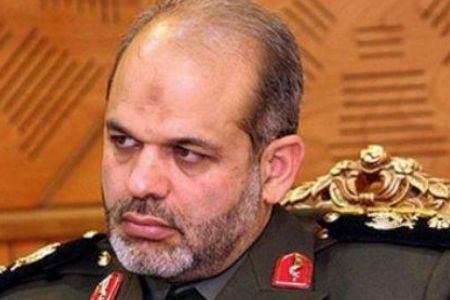 Iran's defense minister says recent anti-air defense military drills utilized weaponry designed and produced domestically by innovative young Iranian experts.
Brigadier General Ahmad Vahidi added, "The Islamic Republic's armed forces have powerfully achieved self-sufficiency in anti-air defense and the production of required military hardware thanks to skills and capabilities of our own experts."
General Vahidi's remarks were made on Sunday in a ceremony honoring the recent martyrdom of 18 military personnel of the Abolfazl Corps at the Imam Ali (PBUH) Barracks of the Islamic Revolution's Guard Corps (IRGC) in the Lorestan Province, IRNA reported. The 18 were martyred when a fire inside the barracks spread to a munitions depot, causing an explosion.
The minister reiterated that all the advanced weapons and military hardware used during the country's recent maneuvers were domestically manufactured, demonstrating the high level of Iran's fighting and defensive capabilities.
He noted that the current strength of Iran's armed forces has made Iranians and friends of the Islamic Revolution across the world amazed and proud.
The general also stressed that the country's show of military might has served as an alarm bell for those that dream of committing aggression against Iran.
A 5-day military maneuver kicked off last Tuesday with the aim of testing Iran's air defense capabilities.
The anti-air defense drills were held near Iran's strategic sites to assess the performance of new air defense systems and enhance rapid response capabilities in countering potential aerial attacks.
Iranian military officials declared that the drills were meant to convey a message of peace and friendship to neighboring countries and a firm warning to enemies.