Europe
Donetsk referendum under way, most active voting in Maruipol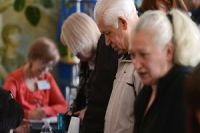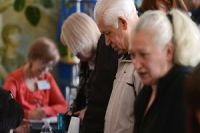 Rossiya-24 TV channel correspondent reports, the majority of polling stations in Ukraine's eastern Donetsk region are operating normally, people are voting in a referendum on the region's future status, Boris Litvinov, the chief election commissioner of the Donetsk People's Republic, told reporters on Sunday.
Queue to various polling stations have formed in Mariupol. Many people want to vote in self-determination of the Donetsk region referendum on Sunday morning.
"The referendum began. Voting is under way. Of course, there are some problems, but the majority of polling stations are working," he said.
As many as 1,527 polling stations have been organized in the Donetsk region. Due to communication problems, there is no full information about the situation in a number of polling stations, Litvinov acknowledged.
At least 118 stationary and 12 mobile polling stations are operating in the region's capital Donetsk.
All the polling places opened in the town of Artyomovsk and 35 stationary and five mobile polling stations opened in Kramatorsk.
People in the neighboring Lugansk region also went to polls on Sunday to vote in a similar referendum organized by federalization supporters. Turnout at the referendum on the status of Lugansk region at 9.00 local time (an hour after the polls opened) was estimated at 22 percent, the organizers said to RIA Novosti.
Kiev used troops, armor and heavy artillery against federalization activists in both regions in a fierce attempt to disrupt the vote. Dozens of civilians were killed.