Palestine
Double-faced France calls on Israel to respect Palestinians' right to peacefully demonstrate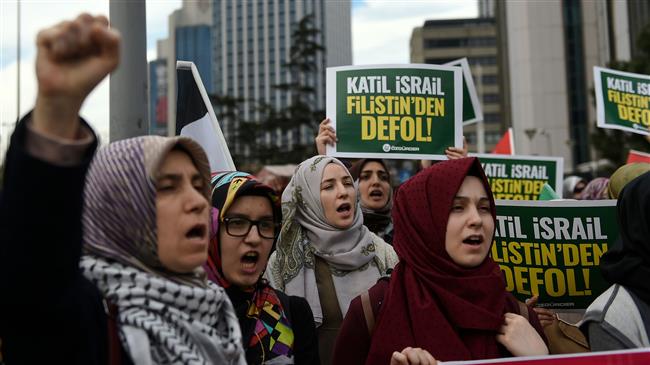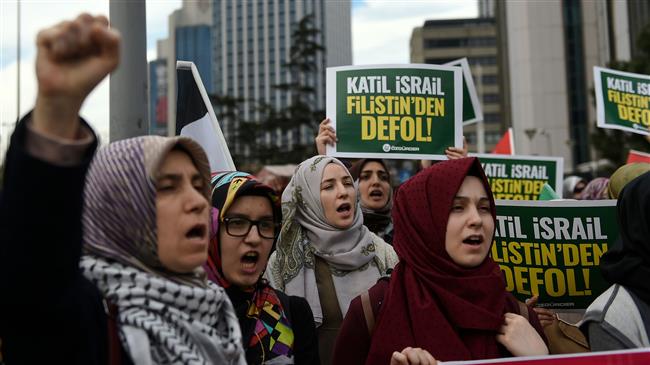 France has called on the Tel Aviv regime to show restraint and protect the lives of civilians after Israeli troops killed at least 17 Palestinians during Friday's Land Day peaceful demonstration.
"France reminds the Israeli authorities of their duty to protect civilians and urges them to show the greatest restraint," said a French Foreign Ministry spokeswoman in a statement rereleased on Friday.
"France also highlights the Palestinians' right to peacefully demonstrate," added that statement.
On Friday, at least 17 Palestinians lost their lives and more than 1,400 others sustained injuries when Israeli military forces opened fire on thousands of protesters who had flocked to a sit-in near the Gaza border.
Meanwhile, Israel has rejected calls for an independent investigation after the Tel Aviv regime's acts of aggression along the border fence with the Gaza Strip.
UN Secretary-General Antonio Guterres had called for an independent investigation into bloodshed during the Palestinian demonstration at the Gaza-Israel border.
His appeal was echoed by Federica Mogherini, the European Union's foreign policy chief and several other world leaders.
The Palestinian rally, dubbed the "Great March of Return," will last until May 15, which coincides with the 70th anniversary of Nakba Day (Day of Catastrophe) on which Israel was created.
Every year on May 15, Palestinians all over the world hold demonstrations to commemorate Nakba Day, which marks the anniversary of the forcible eviction of hundreds of thousands of Palestinians from their homeland by Israelis in 1948.
More than 760,000 Palestinians – now estimated to number nearly five million with their descendants – were driven out of their homes on May 14, 1948.