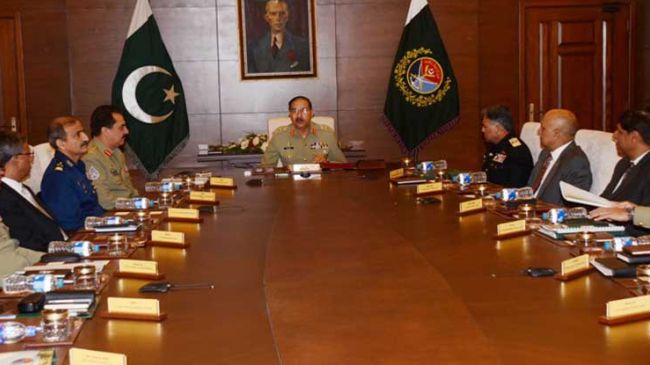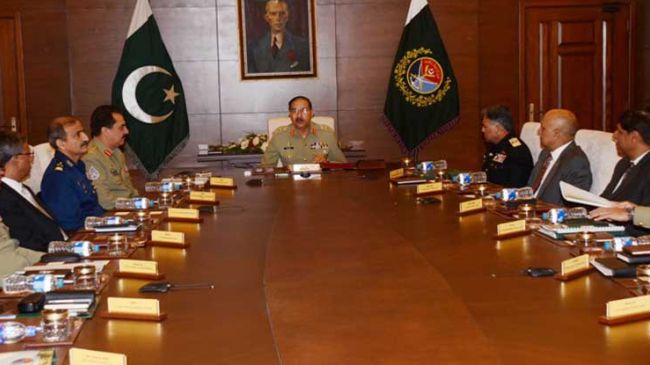 Pakistani army officials say the country's powerful military is capable of effectively using force against the terror groups operating across the militancy-riddled country.
This comes after top army officials held a high-level security meeting on Wednesday in Rawalpindi to draft a formal response to a recent offer of peace talks by the Islamabad government.
Senior army officials said in a statement that although the military supports peace talks, it is capable of effectively using force against anti-state Taliban militants.
The top military leadership also assessed the operational preparedness of the armed forces against Taliban and its affiliated groups.
Senior army officials have repeatedly said that terrorists would not be allowed to take advantage of the military's support for the political process, which has been initiated by Premier Nawaz Sharif.
Pakistan's Defense Minister Khawaja Muhammad Asif has recently threatened to launch a military attack against Taliban if so-called peace talks fail to bring an end to the militancy which has been going on over the past years.
The developments come as Pakistani government has resumed stalled peace talks with pro-Taliban militants to find a way to end the militancy that has claimed thousands of lives in the country over the past years.
Last week, the militants announced a month-long ceasefire aimed at resuming talks with the government. In response to the unilaterally-announced truce, Islamabad stopped airstrikes against militant positions in the country's troubled northwestern tribal region.
The militants are extremely active in Pakistan's tribal regions, which border neighboring Afghanistan. They want to overthrow the state institutions and impose Wahhabi laws across the country.
Pakistan has been gripped by deadly violence since 2001, after Islamabad joined the so-called US war on terror. According to Pakistani authorities, nearly 50,000 people have lost their lives in the conflict.