Saudi Arabia
Double-faced Qatar says attended drills in Saudi Arabia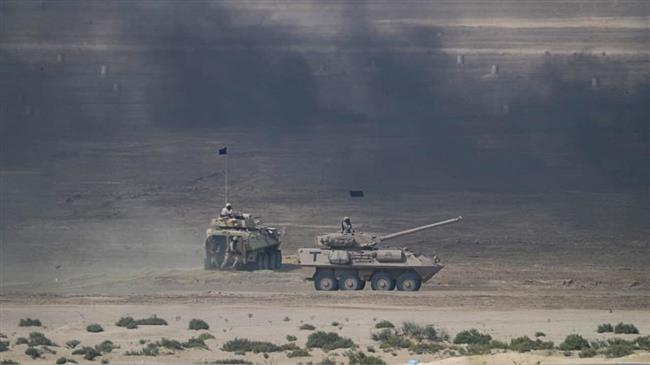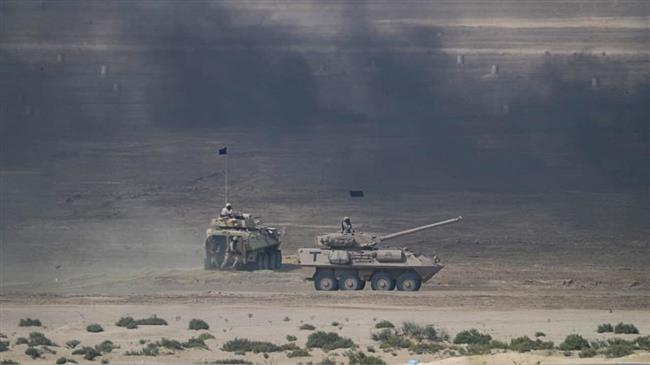 Qatar says it took part in the recent multi-nation military exercises in Saudi Arabia despite an ongoing diplomatic rift between Doha and a Riyadh-led coalition of states.
The Qatari Defense Ministry tweeted Wednesday that Chief of Staff of the Qatari Armed Forces Lieutenant-General Ghanem bin Shahin al-Ghanem attended the closing ceremony of the month-long "[Persian] Gulf Shield 1" drills on Monday at the invitation of his Saudi counterpart, Fayyad bin Hamed al-Ruwayli.
The military exercise involved tens of thousands of military personnel from 24 countries, including the US, the UK, Pakistan, Sudan, Egypt and Malaysia.
According to the Saudi Press Agency (SPA), the maneuver was the largest of its kind in the region both in terms of troop numbers and participating countries.
The joint military drills come nearly a year after Saudi Arabia, Bahrain, Egypt, and the United Arab Emirates severed ties with Qatar, officially accusing Doha of supporting terrorism and destabilizing the region — charges which Qatar strongly denies.
The Saudi-led bloc then presented Qatar with a list of demands and gave it an ultimatum to comply with them or face consequences.
Doha, however, refused to meet the demands and denounced them as unreasonable and interference in its domestic affairs.
Several mediation attempts to end the rift have so far failed, with recent reports saying Riyadh and its allies are still sticking to their sweeping demands.
In a phone call earlier this month with Saudi King Salman bin Abdul-Aziz Al Saud, US President Donald Trump demanded that the kingdom and its Arab partners quickly end the dispute, according to two US officials briefed on the conversation, Reuters said.
On Friday, Egypt's official Middle East News Agency (MENA) quoted foreign ministers of the four boycotters as saying that Doha still needed to meet the 13 demands they had set out last year as "a necessary basis for the establishing [of] normal relations with Qatar."