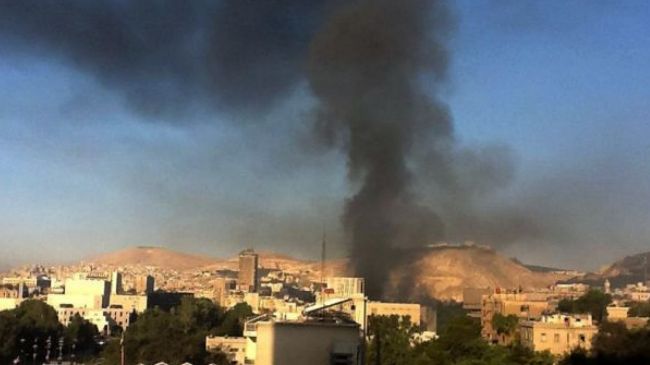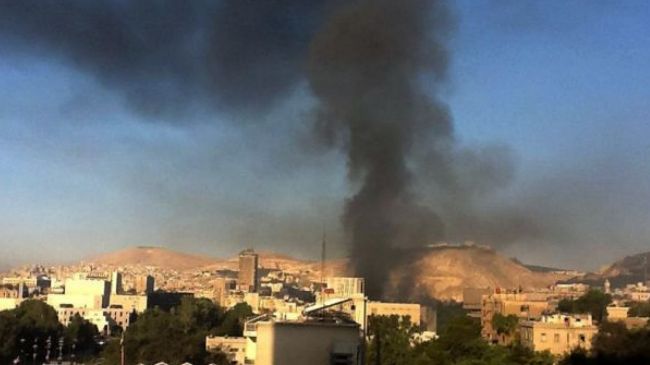 Russia has expressed concern over a recent airstrike carried out by the Israeli regime, which Syria says targeted a military research center near Damascus.
The Russian Foreign Ministry said in a Thursday statement that Moscow was "deeply concerned" about reports of the airstrike deep inside Syria.
Russia condemns the "unprovoked" aggression of the Tel Aviv regime if the information proves true, the statement added.
On Wednesday, the Syrian army said two people were killed and five others injured in an Israeli airstrike on a research center in Jamraya, near the capital, Damascus. Israel declined to comment on the issue.
Sources in Tel Aviv had claimed earlier that the attack targeted a convoy of 'chemical weapons' in Syria.
"If this information is confirmed, then we are dealing with unprovoked strikes against targets located on the territory of a sovereign state, which brazenly infringes on the UN Charter and is unacceptable, no matter the motive used for its justification," the Russian Foreign Ministry stated.
Moscow said it was taking "urgent measures" to clarify the situation.
"We once again call on the end to all violence in Syria, underscoring the inadmissibility of any type of intervention from abroad, and the start of inter-Syrian dialogue based on the Geneva agreements of June 30, 2012."
In June 2012, foreign ministers from Britain, China, France, Russia, and several other countries, and the US secretary of state, held a meeting in Geneva to discuss the unrest in Syria.
The participants agreed on a transitional governing body in Syria that "could include members of the present government and the opposition and other groups, and shall be formed on the basis of mutual consent."
On January 12, Russia also said, "As in the past, we firmly support a premise that issues of Syria's future should be solved by Syrians themselves, without outside interference and the imposition of ready-made recipes."