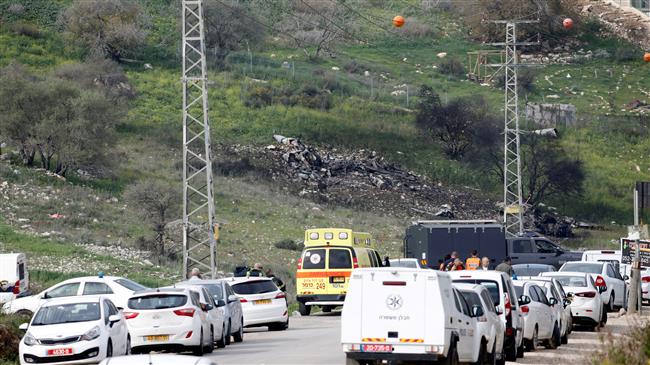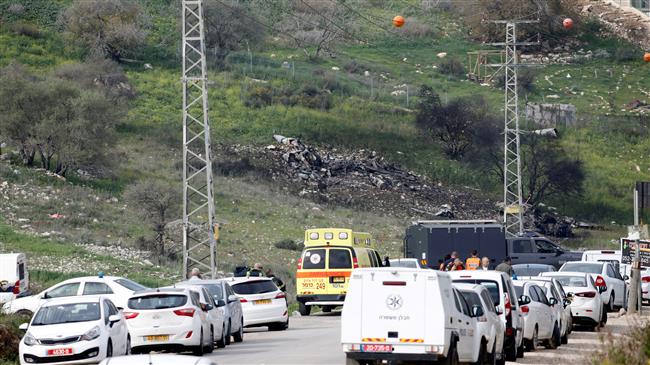 The Lebanese Hezbollah resistance movement has strongly condemned the Israeli regime's continued acts of aggression against Syria's military and civilian structures, saying the downing of an Israeli F-16 jet by the Syrian air defense systems marks the "start of a new strategic phase" which would limit Israeli violations of the Syrian airspace.
Hezbollah, in a statement released on Saturday evening, praised "the vigilance of the Syrian army and its valiant response to shoot down the hostile Israeli aircraft."
"Today's developments mean the old equations have categorically ended," the statement noted, adding that the Lebanese resistance movement firmly and strongly supported the Syrian people in defending their land, sovereignty and legitimate rights.
Earlier on Saturday, Syria's state television, citing an unnamed Syrian military official, reported that air defense systems had struck at least one intruding Israeli F-16 fighter aircraft.
The official added that the aircraft had targeted a Syrian army base in the central region of the country, and that more than one Israeli warplane had been shot down.
A pro-government military alliance in Syria said in a statement that Israel would see a severe and serious response to its "terrorism" from now on.
Palestinians standing by Syria: Hamas
Meanwhile, a senior official of the Palestinian Islamic resistance movement, Hamas, says his fellow fighters and the Palestinian nation stand by Syria in the face of Israel's latest act of aggression against the Arab country plagued with foreign-sponsored militancy.
"We commend the Syrian response to the Israeli aggression. We affirm that Palestine stands by Syria in the face of this hostile move," Ismail Radwan said in an exclusive interview with Arabic-language Quds Press International News Agency on Saturday.
He also condemned Israeli attacks on Syria, stressing that Damascus had the right to self-defense against Israeli assaults.
Radwan then called on the Hamas leadership, Arab nations and all Palestinians to join forces and confront "the imminent danger posed by the Zionist regime."
Meanwhile, the Ezzedine al-Qassam Brigades, the military wing of Hamas, has announced in a statement that they have raised defense readiness to the maximum level to ward off any possible Israeli attack.
Abu Obeida, a spokesman for Ezzedine al-Qassam Brigades, said the new measures came in light of recent developments in Syria.