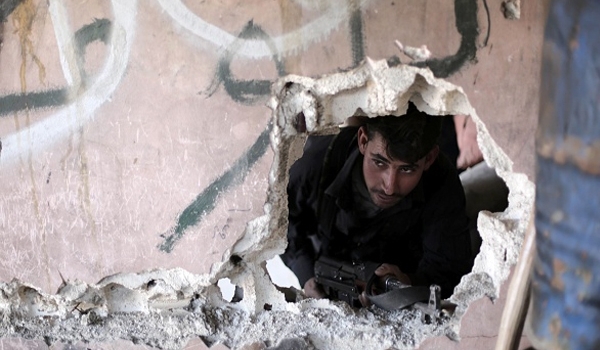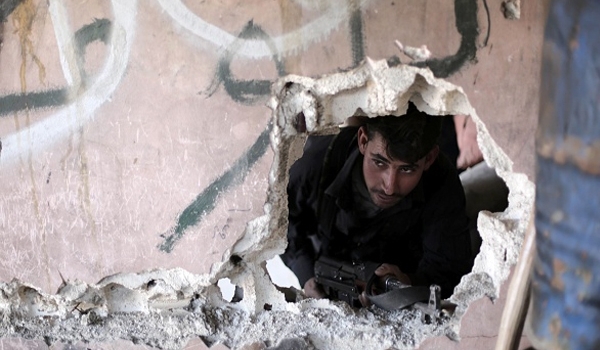 11 Syrian prisoners managed to escape an ISIL prison in Tabaqa city which is under controlled by the terrorist group, informed sources said on Thursday.
All 11 prisoners that managed to escape Sadd al-Furat jail in the city of Tabaqa were among the people detained by ISIL when the terrorist group seized Raqqa province in 2014, the sources said.
The sources said all the prisoners, who were among opposition fighters, had reached non-ISIL areas, however it remains unclear how they were able to do so, as there are no rebel areas nearby.
The people reportedly escaped after a guard in the ISIL's religious police jail forgot to lock the cell's door where the detainees were locked in.
It is currently unknown if ISIL will crackdown on civilians of Tabaqa city for the incident, nevertheless they are expected to tighten security as to avoid more escapees. No further details are available.
The development comes as ISIL terrorists continue their mass killing of civilians in the stronghold city of Raqqa, specially after the Takfiri terrorist group's defeats and withdrawals from more areas in Syria, especialy after they lost the ancient city of Palmyra (Tadmur) in Homs province.
The ISIL is executing civilians on different baseless and irrelevant charges as the terrorist group has had to resort to more brutal ways to instill more fear inside or outside its occupied territories, as government forces have been retaking major cities and slowly pushing the terrorists back to a diminished territories.