Asia-Pacific
Dozens injured after massive storm hits Australia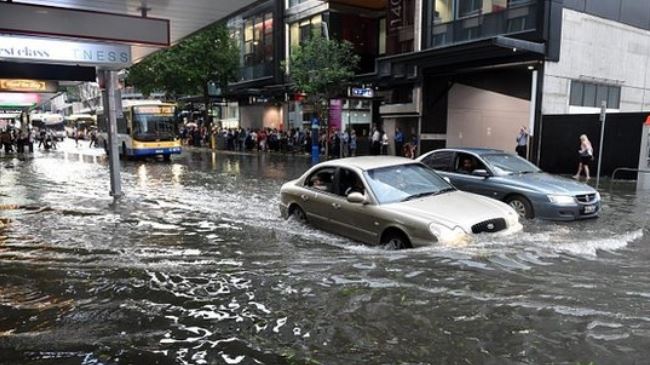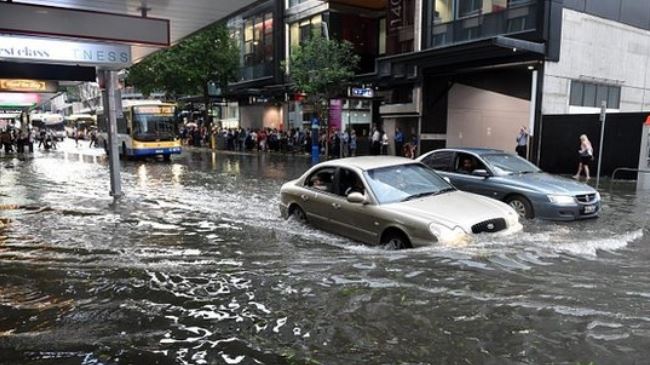 Nearly 40 people have been injured after a powerful storm hit Australia's third largest city of Brisbane.
The storm struck southeast Queensland on Thursday, with winds moving over 140 kilometers per hour, before reaching Brisbane and injuring 39 people there.
Only 12 of those injured have been hospitalized. Reports say there were about 6,000 lightning strikes.
As a result of the storm, described as being the worst in decades, a number of houses, trees and cars were damaged, while several streets were also flooded.
According to Australian officials, some 100,000 homes have also been left without electricity.
Australian Minister for Energy and Water Supply Mark McArdle said staff members with electric power distribution company Energex and Ergon were working to restore power.
"Energex set themselves a target of restoring power to 50 percent of affected customers by lunch time Friday – and they have successfully met that mark," McArdle said.
Public transport passengers have also been stranded.
Meanwhile, the Australian army has been called in to help with the clean-up operations.
Weather experts say storm activity could develop again on Friday.
The Insurance Council of Australia (ICA) has declared the storm a catastrophic weather event, saying it has already received over 15,060 claims totaling more than $109.2 million.