Palestine
Dozens Injured in West Bank Clashes over Prisoner Death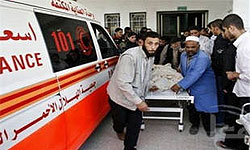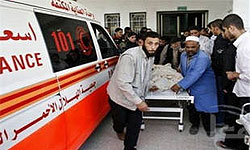 Dozens of Palestinians were injured Sunday including two shot with live bullets at demonstrations across the West Bank to protest the death of a Palestinian in Israeli custody.
At least 26 protesters sustained wounds from rubber and live bullets during clashes near Ofer prison, West of Ramallah, medics said.
The 13-year-old son of a Preventive Security officer was taken to Ramallah government hospital after he was shot in the chest with a live bullet at the protest. A 19-year-old was shot with rubber-coated bullets all over his body, a Ma'an reporter said.
An Israeli military spokeswoman said protesters hurled rocks at soldiers who responded with riot dispersal means.
The army spokeswoman said live fire were used at al-Arrub refugee camp and that one protester was shot with a live bullet.
Across Gaza and the West Bank, hundreds protested the death of Arafat Jaradat, a 30-year-old who died on Saturday in Israel's Megiddo prison.
Palestinian Authority Minister of Detainee Affairs Issa Qaraqe said Jaradat, from Hebron, died after being tortured during interrogation by Israeli forces and demanded an international investigation into interrogation techniques used by Israel.
Several mass protests were held across Hebron on Sunday, in al-Arrub refugee camp, Beit Ummar and Halhul, and in Bethlehem, Qalqiliya and Tulkarem.
In Beit Einun, in the Hebron district, a young man was hit in the head with a rubber bullet and hospitalized. An Israeli military spokeswoman said five protesters were hit by rubber bullets at the protest.
In the Northern West Bank, Israeli forces fired tear gas at protesters demonstrating at al-Jalameh checkpoint. Odai Zakarneh, 16, was hit by an Israeli army jeep and was taken to Jenin Hospital with a broken foot.