Syria
Dozens killed in fighting in Syria's Aleppo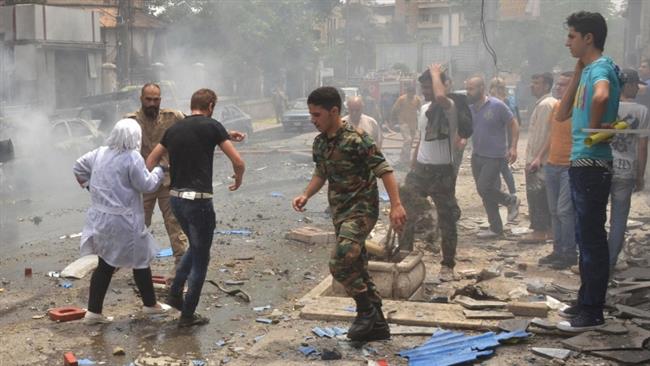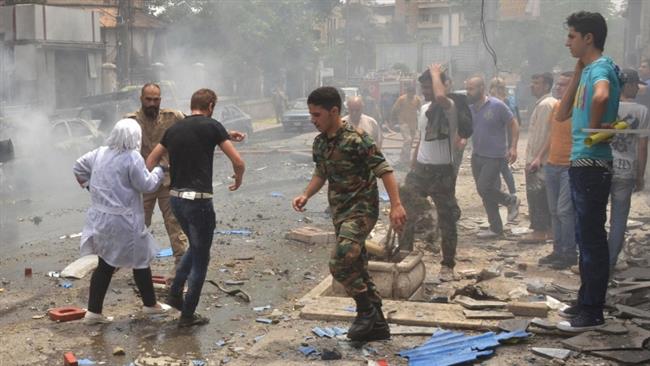 Dozens of people have been killed in fierce clashes between Syrian forces and foreign-backed militants in war-hit Syria's second-largest city of Aleppo.
Various sources give conflicting figures of the number of casualties from both sides in the clashes that began early on Tuesday and were still going on in western Aleppo on Wednesday.
The militants initially advanced from the western suburbs of the city into government-held neighborhoods but were repelled by Wednesday morning, the UK-based Syrian Observatory for Human Rights said.
Observatory head Rami Abdel Rahman said the fighting was "the most violent in Aleppo in over a year."
On Wednesday morning, a rocket fired by the militants killed three civilians and wounded another in a government-held area in Aleppo, state news agency SANA reported.
Aleppo has been divided between government forces in the west and militants in the east since 2012, a year after the conflict broke out in Syria.
Diplomatic efforts are underway to halt the rising violence in the city, which has killed some 300 people since April 22.
The US and Russia are working together to include Aleppo in a so-called "regime of silence" — a freeze in fighting — aimed at reinforcing a broader ceasefire in place since February 27.
The Takfiri Daesh terrorists and the al-Qaeda-linked al-Nusra Front are excluded from any ceasefire agreement.
An escalation in missile attacks by militants in recent weeks has left the ceasefire in tatters.
The United Nations Security Council is to hold an urgent meeting on Wednesday to discuss the crisis in Aleppo.
Syria has been gripped by foreign-backed militancy since March 2011. UN Special Envoy for Syria Staffan de Mistura estimates that over 400,000 people have been killed in the conflict, which has furthermore displaced over half of Syria's pre-war population of about 23 million.