Iraq
Dozens martyred in Baghdad car bombings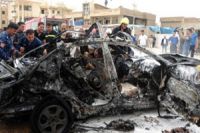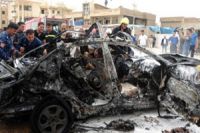 Dozens of people have been martyred in a series of car bombings in different Shia areas of the Iraqi capital, Baghdad.
According to Press TV, Iraqi security and medical sources said at least ten bombs, placed in parked cars, went off in commercial areas and parking lots in Baghdad on Sunday.
The deadliest attack martyred six people and wounded 15 in the northern neighborhood of Shaab.
Other attacks were carried out in Mashtal, Sab al-Bor, Hurriyah, Baladiyat and Ur.
No group has claim responsibility for the attacks, but systematic bombings are a favorite tactic of al-Qaida-linked groups.
The terrorist groups frequently target civilians in markets, cafes and commercial streets in Shia areas.
On October 23, Prime Minister Nouri al-Maliki warned that Iraq is facing a "war of genocide."
The Iraqi premier said in a press conference "It has become clear… that Iraq is subjected to a war of genocide targeting all of its components."
Maliki blamed the al-Qaeda militant group for killing thousands of people in Iraq, saying that the group is "destroying the houses of citizens and killing them, and blowing up government departments."
More than 600 people have reportedly been killed across the country this month. Over 5,250 people have also lost their lives since the beginning of 2013.