Syria
Dozens of Terrorists Killed, Wounded in Explosions, Infighting in Idlib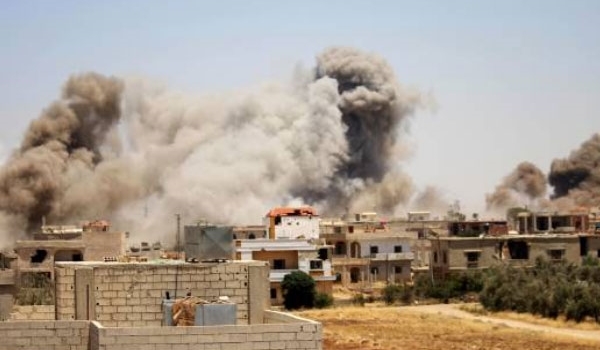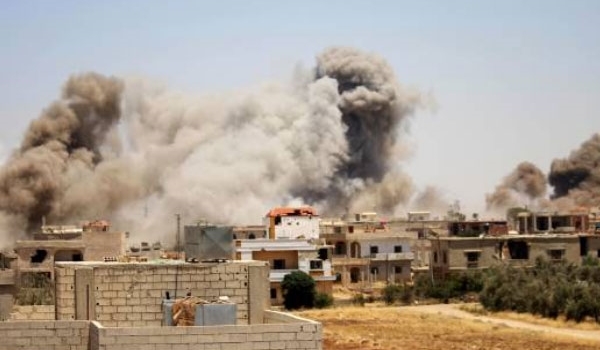 Tens of terrorists were killed and injured in infighting and bomb blasts at several arms caches of Tahrir al-Sham Hay'at (the Levant Liberation Board or the Al-Nusra Front) in Idlib city.
Field sources in Northern Syria reported on Thursday that several massive explosions occurred in Tahrir al-Sham's weapons and ammunition caches near al-Mohafez Palace in Idlib city.
They added that after the explosions, severe infighting also erupted among the terrorist groups in the city, noting that tens of militants were killed and wounded in the clashes.
The cause of the huge explosions is still unidentified.
Also reports from Eastern Idlib said that two bombs were detonated by unknown assailants in one of Tahrir al-Sham's checkpoints on Saraqib-Taftnaz road, killing and wounding 8 terrorists.
In a relevant development on Sunday, over 40 terrorists of Tahrir al-Sham as well as a number of civilians were killed in a huge blast at the terrorist group's arms depot in Idlib province.
A huge explosion at a large depot of arms and ammunition of Tahrir a-Sham in the town of Sarmada near Bab al-Hawa border-crossing with Turkey destroyed fully two large six-story buildings in the region, killing 40 terrorists and an unspecified number of civilians. Dozens more have also been wounded in the explosion.
Local sources said that the death toll will rise as a number of people are still under the debris.
There is yet no further report on the cause of the incident.
In the meantime, a bomb went of in a vehicle of Tahrir al-Sham in the town of Sarmin in Southeastern Idlib, killing a number of terrorists.