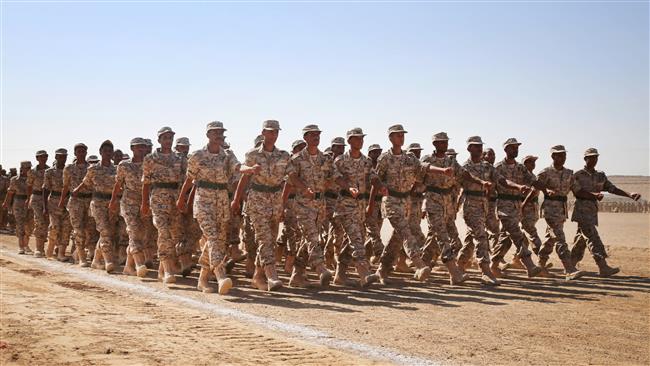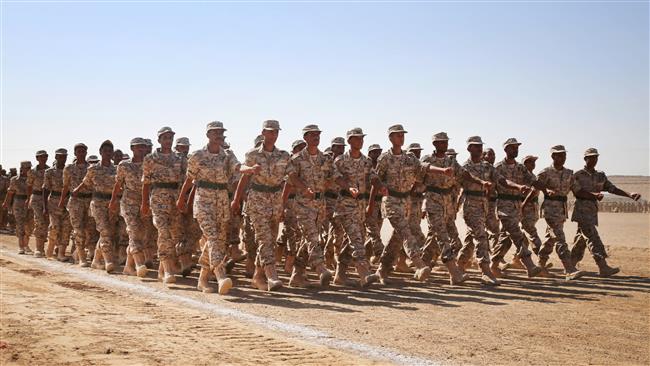 Yemen's Ansarullah fighters and their allied army units have launched a deadly attack on Saudi-backed troops north of the country, killing dozens of invading forces.
Military sources said on Thursday that the Saudi-backed mercenaries were caught in a surprise attack as they were advancing down the Red Sea Coast near the town of Midi, close to the border with Saudi Arabia.
According to local sources, 45 Saudi-backed soldiers were killed in the violence.
Yemen's Ansarullah fighters and forces loyal to Saudi-backed fugitive former president Abd Rabbuh Mansour Hadi are engaged in heavy fighting in the area. The clashes began after forces loyal to Hadi tried to advance from cities of Harath and Midi to open up a new front in the north against Ansarullah and allies, who control most of the Red Sea coast, including the key ports of Hodeida and Mokha.
A fresh round of peace talks is reportedly planned to begin in Kuwait on April 18.
Saudi airstrikes on Thursday claimed the lives of at least 13 people in Yemen as Saudi warplanes hit a car in the district of Maqbanah in the southern Tai'zz province.
Saudi Arabia launched deadly attacks on Yemen over a year ago in an attempt to bring back to power Yemen's fugitive former president. Nearly 9,400 Yemenis, including 4,000 women and children, have since lost their lives.
A report by the UN children's fund says the war has killed at least 934 children and injured nearly 1,400 more so far. This means six children, on average, have been directly affected by the war every day.