Palestine
Dozens Palestinians injured in West Bank clashes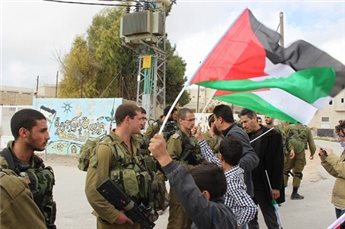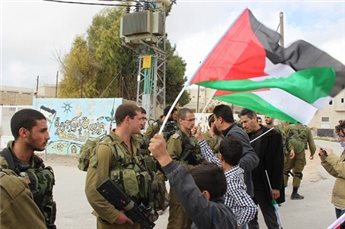 Dozens of Palestinians were injured by zionist Israeli forces during clashes in the occupied West Bank on Friday, witnesses said.
Israeli soldiers fired tear gas and live fire at demonstrators near Qalandiya checkpoint, hitting a Palestinian youth in the foot.
An Israeli army spokeswoman said at least 80 Palestinians hurled rocks and Molotov cocktails at Israeli forces, lightly injuring one soldier.
In Hebron, clashes broke out near the Ibrahimi Mosque, referred to as the Cave of the Patriarchs by Jews, and several people were hit by rubber-coated steel bullets.
Israeli forces opened fired at Palestinians attempting to reach the military checkpoint dividing the mosque and southern Hebron.
Israel's army said over 350 Palestinians hurled rocks at Israeli forces and two Palestinians threw a Molotov cocktail at the checkpoint, causing severe damage but no injuries.
In Bethlehem, youths clashed with soldiers near Aida refugee camp while clashes were reported in Nabi Saleh and al-Bireh.
Several injuries were reported.
Three Palestinians were injured during clashes in Kafr Qaddum in Qalqiliya and Israeli forces sprayed Skunk water at demonstrators.
Israeli forces dispersed a weekly march in al-Masara village near Bethelehm and assaulted protesters as they attempted to reach confiscated village land.