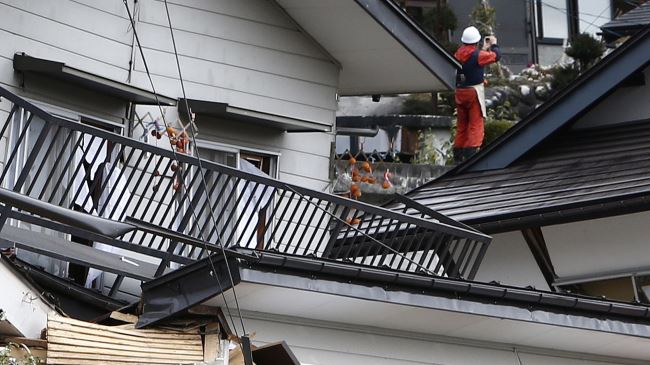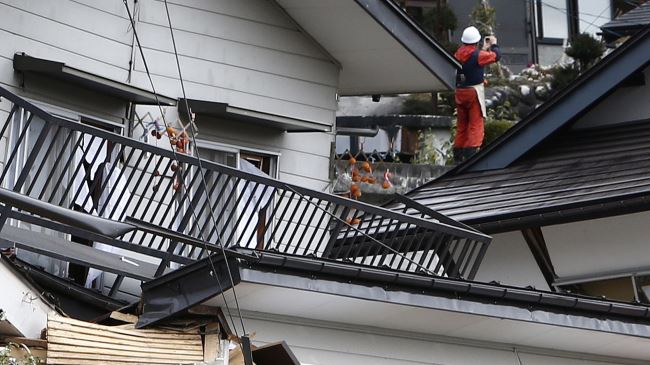 Dozens of people have been wounded in a strong earthquake that hit a mountainous area in central Japan.
The 6.2-magnitude temblor struck near Nagano city, northwest of Tokyo, at 10:08 p.m. local time (1308 GMT) late Saturday with its epicenter at a depth of 10 kilometers, according to the US Geological Survey (USGS).
Japan Meteorological Agency, however, measured the quake at magnitude 6.7. Aftershocks also followed the main quake.
Officials said Sunday that dozens of homes have been destroyed in two villages in quake-hit areas.
Rescue forces have so far rescued nearly two dozen people trapped under the rubble of the homes that collapsed.
Shigeharu Fujimori, a Nagano prefecture disaster management official, said that the "hardest-hit area was in the mountains and sparsely populated, where neighbors have a close relationship and help each other."
"So I don't think anyone has been forgotten or left isolated," Fujimori said.
Hundreds of residents were evacuated from their houses in the region as the quake caused power and water outages. No tsunami warning has been issued.
Japan is an earthquake-prone country as it sits on an area of high seismicity.
On March 11, 2011, Japan was hit by a magnitude 9 earthquake, which triggered a devastating tsunami that ravaged the country's northeastern coast. The tremor triggered a nuclear crisis by knocking out power to cooling systems at the nuclear power plant.