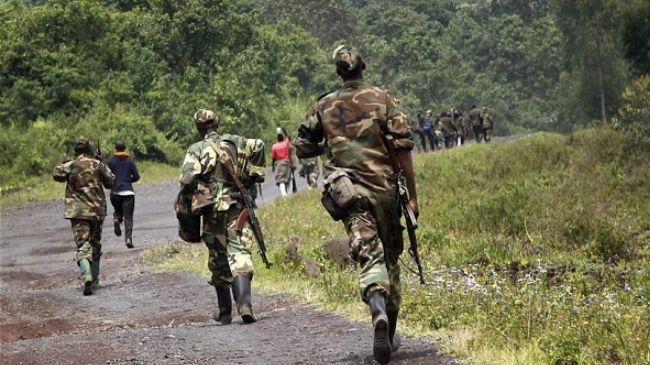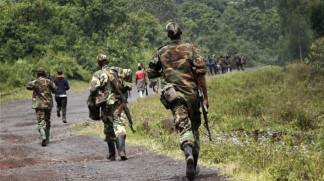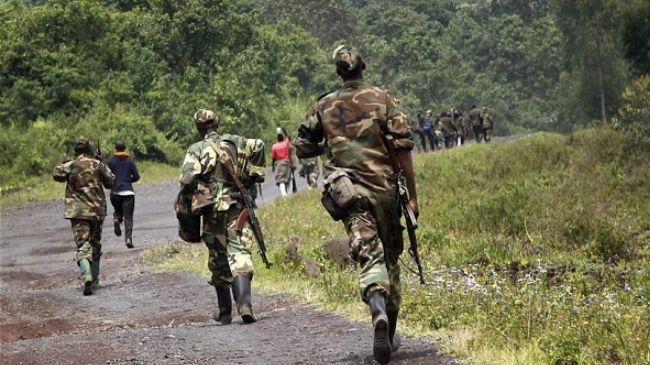 Heavy clashes have erupted between government and rebel forces in eastern Democratic Republic of Congo (DRC), just days before the UN chief makes a visit to the troubled region.
On Monday, Congolese soldiers clashed with the March 23 Movement (M23) rebels for the first time in nearly six months since the rebels retreated from the city of Goma, the capital of North Kivu province, Reuters reported.
Fighting began in the early morning after the M23 rebels attacked government positions around 10 kilometers (6 miles) north of the mineral-rich city, according to army spokesman Olivier Hamuli.
"The fighting has been with heavy weapons. It's still continuing although it is less intense … We're sending reinforcements. We must protect the town of Goma at all costs," Hamuli said.
The M23 rebels, however, accuse the government forces of launching the attack first.
There have been no immediate reports of the casualties from the fighting.
The fighting comes after the UN began deploying an attack force to the east last week to neutralize armed groups in the area.
The UN has nearly 20,000 peacekeepers in eastern Congo.
Rwandan President Paul Kagame said the presence of UN forces in DRC has complicated the situation in the country "in some cases".
UN Secretary-General Ban Ki-moon Ban is due to arrive in Goma on Wednesday as part of a visit with World Bank Group President Jim Yong Kim, aiming to draw attention to the conflict in Congo.
The M23 rebels briefly occupied Goma on November 20, 2012 after UN peacekeepers gave up the battle for the frontier city of one million people. M23 fighters withdrew from the city on December 1 under a ceasefire accord.
Several armed groups, including the M23 rebels, are active in the east of the DRC and fighting for control of the country's vast mineral resources, such as gold, the main tin ore cassiterite, and coltan (columbite-tantalite), which is used to make many electronic devices, including cell phones.
Since early May 2012, nearly 3 million people have fled their homes in the eastern Congo. About 2.5 million have resettled in Congo, but more than 460,000 have crossed into neighboring Rwanda and Uganda.
Congo has faced numerous problems over the past few decades, such as grinding poverty, crumbling infrastructure, and a war in the east of the country that has dragged on since 1998 and left over 5.5 million people dead.