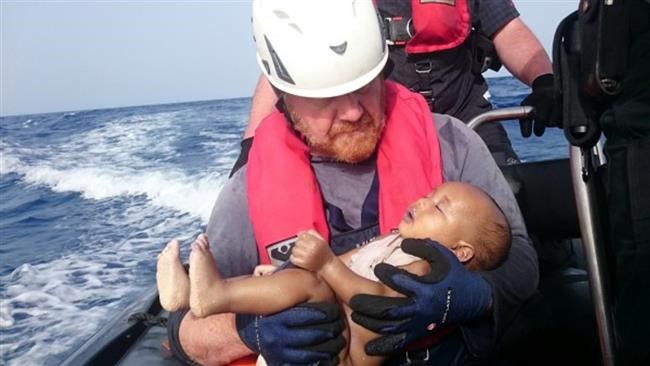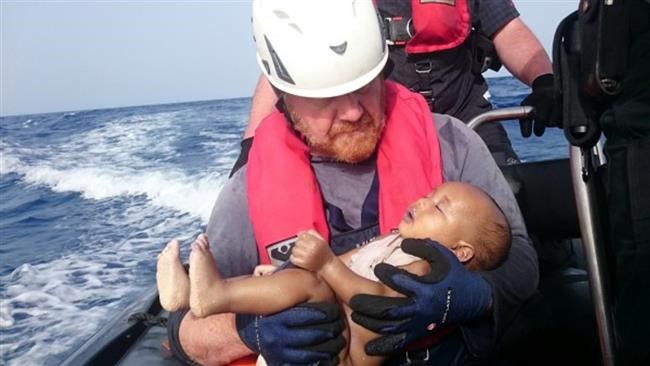 A picture of a drowned refugee baby found in the Mediterranean has been distributed by a humanitarian organization in an attempt to persuade EU officials to pay more attention to the plight of those trying to make the dangerous crossing to Europe's shores.
"If we do not want to see such pictures we have to stop producing them," Reuters quoted Sea-Watch as saying in an email circulated with the picture on Monday.
"In the wake of the disastrous events it becomes obvious to the organizations on the ground that the calls by EU politicians to avoid further death at sea sum up to nothing more than lip service," said the German group, which operates sea rescue operations in the region.
The unnamed baby was found floating "like a doll, arms outstretched" on Friday after rescuers attended to a capsized wooden vessel.
"I took hold of the forearm of the baby and pulled the light body protectively into my arms at once, as if it were still alive … It held out its arms with tiny fingers into the air, the sun shone into its bright, friendly but motionless eyes, said the rescuer."
"I began to sing to comfort myself and to give some kind of expression to this incomprehensible, heart-rending moment. Just six hours ago this child was alive," he added.
Not much is known about the child who was handed over to the Italian navy after being found. The whereabouts of its parents are also unknown.