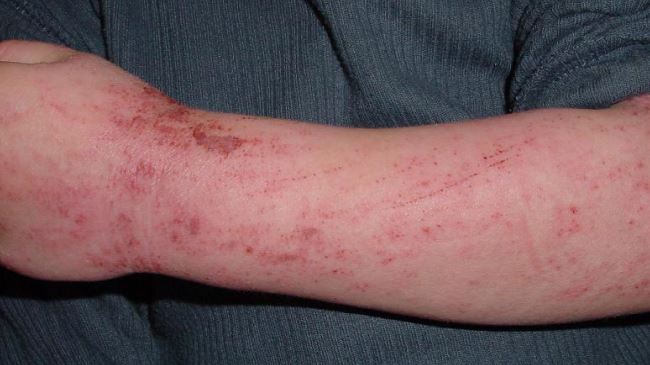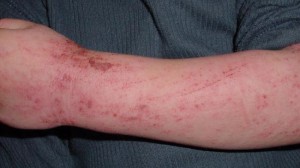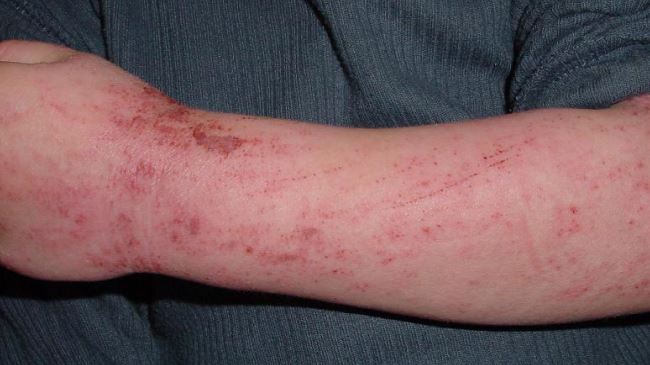 Experimentally used on patients with a painful form of eczema, a new drug has reportedly provided significant relief.
Sanofi and Regeneron Pharmaceuticals Inc, which makes Dupilumab, reported the apparent breakthrough, saying the drug had been trialed on adults suffering from atopic dermatitis and had significantly reduced skin lesions and itching.
Topical steroid creams and oral steroid medicines do not provide much relief for sufferers. The new drug works by blocking two proteins linked to inflammation, interleukin-4 (IL-4) and interleukin-13 (IL-13).
"We may be interrupting a fundamental driver of allergic diseases with our drug candidate," Regeneron Chief Executive Leonard S. Schleifer said in an interview.
Gianluca Pirozzi, the global project head for dupilumab at Sanofi, said the advantage here is for the first time you have a drug that can not only effectively solve the disease, but also can be given for a sustained effect over time."
Dr. Lisa Beck, a professor of dermatology at Rochester Medical Center who helped conduct those trials, said about 3.4 million US adults have moderate to severe atopic dermatitis.
"We will get a surge of eczema patients seeking treatment with this drug" if it is approved, she predicted.
However, Daniela Kroshinsky, director of pediatric dermatology at Massachusetts General Hospital, said, "I suspect this will be an expensive medication." "We try to come up with the most effective and cost effective medications for patients."