Iran
Drug Seizure in Tehran Increases by 93%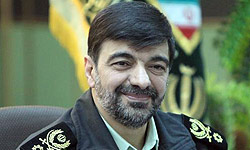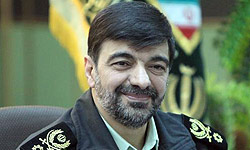 The volume of drug seizures in Iran's Northern province of Tehran has witnessed an eye-catching growth during the first 9 months of the current Iranian year (March 20-December 20), a senior Police chief announced on Sunday.
Speaking to reporters on the sidelines of a ceremony to inaugurate the Drug Laboratory of the Tehran Police, Iran's Deputy Police Chief Brigadier General Ahmad Reza Radan said discovery and seizures of illicit drug by the law enforcement police forces in Tehran increased by 93% in the past 9 months compared with the same period last year.
Eastern Iran borders Afghanistan, which is the world's number one opium and drug producer. Iran's geographical position has made the country a favorite transit corridor for drug traffickers who intend to smuggle their cargoes from Afghanistan to drug dealers in Europe.
Iran leads international efforts in fighting drug networks and narcotic traffickers.
According to the statistical figures released by the UN, Iran ranks first among the world countries in preventing entry of drugs and decreasing demand for narcotics.
The United Nations credits Iran with the seizure of 89 percent of the opium netted around the world.
Since the 1979 Islamic Revolution, the Iranian police have lost more than 3700 of their personnel in the country's combat against narcotics.