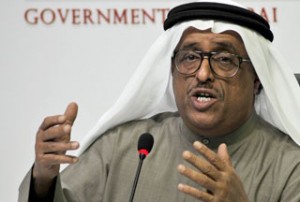 The United Arab Emirates police have accused Israel of vast falsification of Western passports that was discovered after a January assassination of a Hamas commander in Dubai.
"I ring alarm bells. Israel is falsifying Western passports on a large scale. We discover forged passports on a daily basis," said Dubai police Chief Gen. Dahi Khalfan Tamim on Tuesday.
"The world must stop an operation of vast falsification of official documents (that) a formal body (Israel's spy agency Mossad) is carrying out," he added.
Dubai police have formerly accused Mossad spy agency of being behind the terrorist killing of Hamas commander Mahmud al-Mabhuh who was drugged and then suffocated in his hotel room in January 19.
The police released photos and information of 27 suspects, who entered Dubai on fake passports, using the identities of 12 individuals from Britain, six from Ireland, four from France, three from Australia, and a German.
The international police agency Interpol named a fourth Australian passport holder in connection with the terror killing of al- Mabhuh on Tuesday, Australian officials said.
The Australian government said it believed Mr Krycer's passport was forged, like other false documents used in the plot.
"There is no information to suggest that Mr Krycer, as with any of the other three Australian passport-holders, was involved in any way, other than as victims of identity fraud," said Australian Foreign Minister Stephen Smith.
Interpol issued arrest notices Monday for 16 suspects wanted over the murder. It had previously issued notices for 11 other suspects in connection with the terror killing.