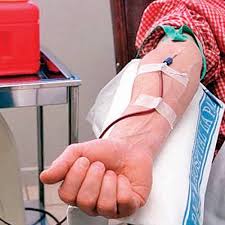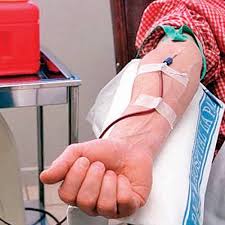 Shia community in India and mourners of the Muharram ceremonies held stations for blood donation as an alternative to flagellation, a pretext for anti-Islamic movements to present Islam as a violent religion.
On the sidelines of ceremonies held for the martyrdom anniversary of Imam Hussein (AS), third Shia Imam and grandson of Prophet Mohammad (PBUH), Shia mourners in Uttar Pradesh, India, held Husseini Blood Donation Stations to replace an older tradition of flagellation with blood donation and confront anti-Islamic propaganda misrepresenting the holy religion as violent and brutal, reported Taqrib News Agency (TNA).
This is the fifth year that Shia organizations in India follow the model of sacrifice made by Imam Hussein (AS) and hold blood donation camps on the sidelines of the annual Muharram mourning ceremonies.
Nader Abbas, from coordination center of the Muharram ceremonies in Aligarh, stressed that the move is in line with the nature of Islam which has an anthropomorphic spirit.
This is while the blood donation has become an alternative in other cities across India joining the movement for the first ten days of Muharram, peak of the mourning ceremonies and martyrdom anniversary of Imam Hussein (AS), third Shia Imam.
Husseini Blood Donation Camp in its announcement noted that the move is to inform people across the globe on importance of blood donation among Muslims expressing hope that the move will be a contribution for saving the lives of all people.
The maiden move by the Shia community has received wide welcome among Indian Muslims multiplying the amount of blood donation during Muharram.
This is while Muslim clerics have clearly rejected flagellation issuing statements to ban the move as a manifest of sorrow and mourning among Shia.
Imam Hussein (AS) was the third Shia Imam and grandson of Prophet Mohammad (PBUH) martyred in the Battle of Karbala besides his 72 companions back in 61 AH.
Every year millions of Shia mourners commemorate the great sacrifice made by third Shia Imam to revive Islam beating their chests with some extremist manifestations of the sorrow by flagellation, a tradition which has been forgotten.
Muslim clerics have banned the move in several statements before the move makes a pretext for anti-Islamic groups to show Islam as a religion of violence and bloodshed.