World News
Dutch court making fun of Srebrenica Massacre: Dutch state liable for only 300 Srebrenica deaths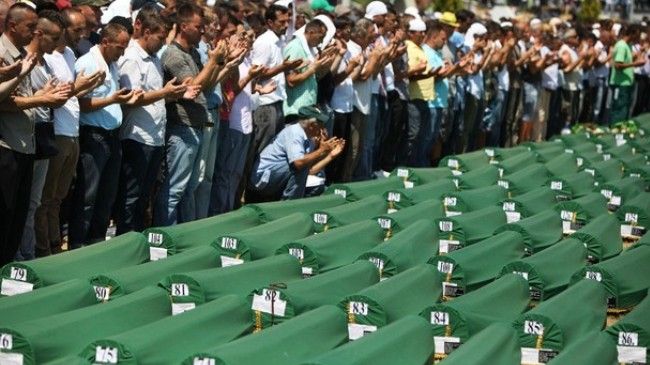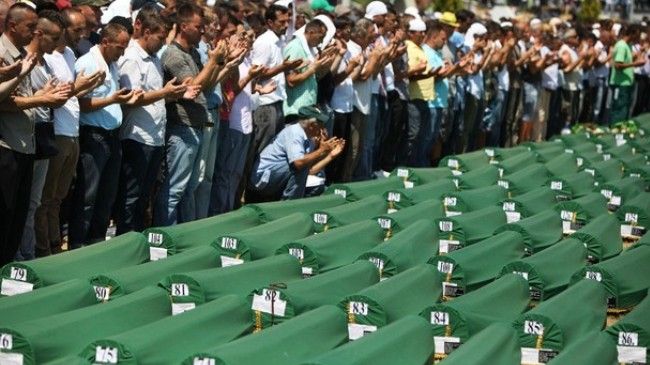 A court in the Netherlands has ruled that the Dutch state is responsible for the deaths of over 300 people in the Srebrenica massacre.
Presiding Judge Larissa Elwin at the civil court pronounced the verdict on Wednesday in the Dutch city of The Hague.
Elwin said the Netherlands is liable for the deaths of the men killed in July 1995 after being expelled from a UN compound, which was a designated "safe area" protected by Dutch peacekeeping troops.
The judge continued by saying that the Dutch UN peacekeepers should have known that the deported men would be killed as there was evidence of the Serbs committing war crimes.
The 300 men were among over 8,000 Muslim men and boys, who were slaughtered by Bosnian Serb troops, led by Ratko Mladic, after his forces outnumbered Dutch peacekeepers, who bowed to pressure and forced thousands of families out of the Dutch UN compound.
The legal case against the Dutch government had been filed by the Mothers of Srebrenica, which represents some 6,000 widows and victims' relatives.
The relatives welcomed the limited finding of liability; however, they criticized that it did not include all the victims.
"Obviously the court has no sense of justice," said Munira Subasic, the president of the group, adding, "How is it possible to divide victims and tell one mother that the Dutch state is responsible for the death of her son on one side of the wire and not for the son on the other side?"
The Srebrenica genocide was the culmination of a policy of ethnic cleansing by Mladic's forces to create a pure Serb state out of Bosnia. During Bosnia's 1992-95 war, about 100,000 people were killed by Serb troops.