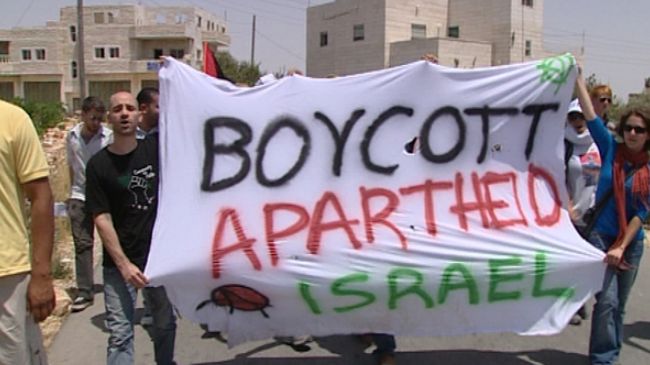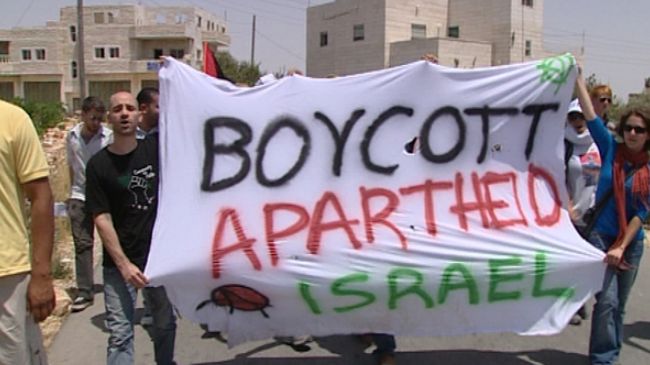 One of the world's leading pension fund management companies, the Netherlands' PGGM, has boycotted Israeli banks over Tel Aviv's continued illegal settlement activities in the occupied Palestinian territories.
The Dutch pension giant decided to withdraw all its investments from Israel's five top banks, saying the decision was made because Tel Aviv's settlement construction in the occupied West Bank poses a problem from the standpoint of international law.
In a statement released on Tuesday, the company said it "does not invest its clients' funds in companies that produce or deal in controversial weapons. Nor are funds invested in companies that violate human rights or labor rights and who are unwilling to discuss making improvements."
There are now growing concerns in Israel that the firm's decision could lead other companies in Europe to follow suit.
Over the past few weeks, Dutch companies have launched a massive boycott of Israeli firms over Tel Aviv's ongoing illegal settlement activities which have seriously hindered the so-called peace efforts in the Middle East.
Tel Aviv is also facing a global campaign that boycotts academic institutions in Israel over the same illegal activities.
More than half a million Israelis live in over 120 illegal settlements built since Israel's occupation of the Palestinian territories of the West Bank and East al-Quds in 1967.
The United Nations and most countries regard the Israeli settlements as illegal because the territories were captured by Israel in a war in 1967 and are hence subject to the Geneva Conventions, which forbid construction on occupied lands.