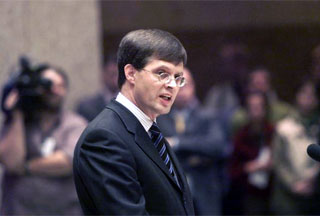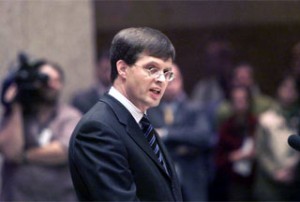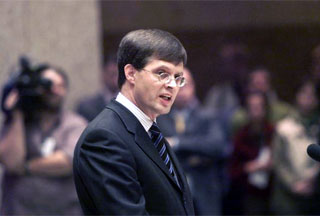 The Dutch coalition government has collapsed after two large parties failed to agree over withdrawal of troops from Afghanistan's Uruzgan province as planned.
Prime Minister Jan Peter Balkenende's cabinet collapsed after hours of talks that extended into the early hours of Saturday, according to local news media.
the ANP news agency and RTL television reported.
In a first statement announcing his cabinet's fall, Balkenende said he would visit the country's Queen Beatrice later in the day to offer the resignation of the Labor Party members of his government.
"As chairman of this government, I was forced to establish there is no fruitful road for this cabinet to continue," Balkenende said after a 16-hour marathon meeting failed to save the three-party coalition.
He added that this week's remarks by Labor, demanding a rejection of NATO's request to remain active in the Afghan province of Uruzgan, "placed a political mortgage" on the coalition's cooperation and blocked a well-balanced debate about the extension of the mission in the Asian country.
The leading coalition party, Balkenende's Christian Democrats, supported extending the military mission, which is due to end in August.