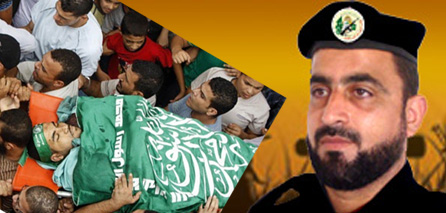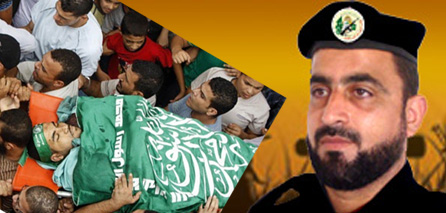 Al Qassam Brigades, the military wing of Hamas movement, mourned on Wednesday December 1st , 2010, two of its members after a long bright path of jihad, hard work, struggle and sacrifice.
The Brigades confirmed in a military communiqué issued on Wednesday December 1st , 2010, that the Mujahed Hamada Selah Al Jbore [25years] from Khan Younis city south of Gaza Strip was martyred after long battle with illness on Tuesday November 30th , while the other Mujahed Zuheir Al Lahwani [39years old] from Rafah refugee camp was martyred due to a traffic accident on Wednesday morning December 1st .
The statement added that Al Qassam Brigades mourn the death of the two heroes, reaffirms the commitment and determination to continue the resistance against the belligerent occupation forces.