Syria
Eastern Ghouta Still Scene of Heavy Clashes with Terrorists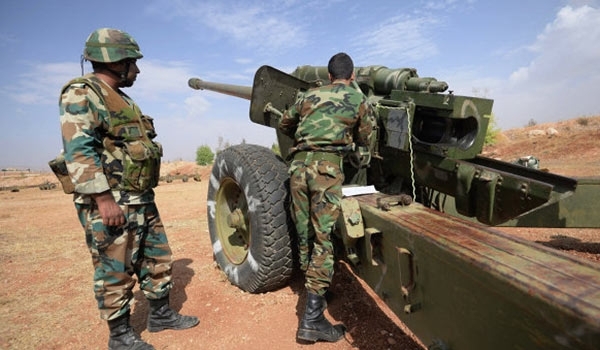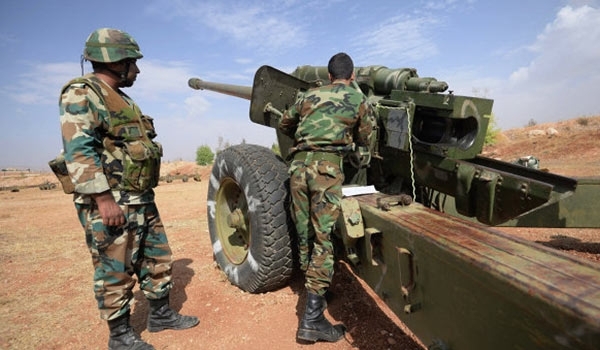 Intensive clashes are still underway between the Syrian army and the terrorist groups in Eastern Ghouta of Damascus while the Syrian fighter jets are concurrently pounding the militants' positions in the same region.
Field sources said that the Syrian army forces are fighting against the militants near al-Bahariya region in al-Marj.
During the army operations in Eastern Ghouta, a terrorist was killed and the army units targeted the militants' gathering centers in Arabayn city.
Also, clashes erupted between the army and the terrorists after the Syrian forces attacked the Damascus-Homs highway from Duma.
Elsewhere, the army forces blew up a tunnel near Ain Tarma town near Jobar region.
Also, the terrorists' positions in Tal Kurdi and the adjacent areas of al-Shifouniya, Housh Nasri and al-Rayhan town in Eastern Ghouta were bombed by the Syrian warplanes.
In a relevant development in the same region on Tuesday, Syrian military forces engaged in fierce clashes with Jeish al-Islam terrorists in Eastern Ghouta and drove them out of a key region, inflicting a heavy death toll on the militants.
Jeish al-Islam suffered tens of casualties and pulled the remaining pockets of its forces from the Southwestern side of Rahbat al-Ishareh.
The Syrian army men also advanced towards town of Ma'arateh in Southern side of al-Moshrifeh and took control over arms depots there.
At least 40 militants were killed and many more were wounded in the army attacks.
Syrian fighter jet, for their part, pounded Jeish al-Islam's supply routes in Eastern Ghouta.
Meantime, a number of Takfiri terrorists were killed in Syrian missile units' shelling in al-Afi well region.