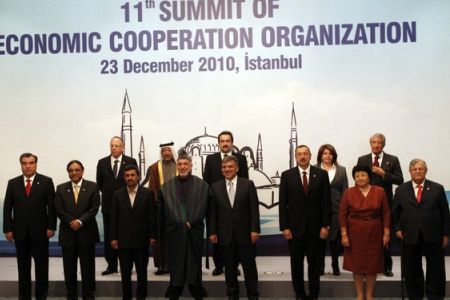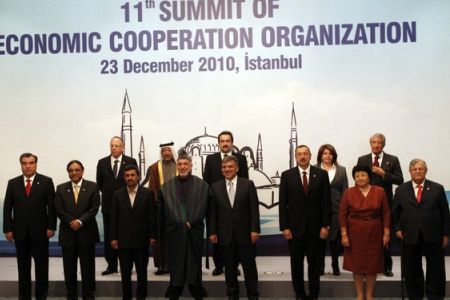 The Economic Cooperation Organization (ECO) in the final statement of its 11th summit in Istanbul, Turkey, has said that broader regional cooperation will promote people's living standards.
The Istanbul Declaration emphasized the importance of achieving the targets set in the ECO 2015 Vision Statement to upgrade the living standards, prop up prosperity and sustainable development of the ECO member countries.
The declaration called for broader trade among member states and urged eradication of technical impediments and restrictions preventing free trade through establishment of Free Trade Zones, Today's Zaman reported late Thursday.
Broader collaboration will ease the negative impacts created by global economic crisis, the Istanbul Declaration said.
The declaration focused on ensuring energy security and close cooperation on the matter and also touched on global issues like climate change and food security.
It referred to the damages caused by clashes and problems on peace, stability and security in the ECO region, and underlined the importance of territorial integrity and international law to resolve the clashes.
The member states reaffirmed their commitment to fulfill 2015 Vision Statement and referred to the importance of signing of ECO Trade Agreement by all member states.
The declaration also recommended ECO member states to boost relations with the United Nations and some international organizations.
The member states expressed their solidarity with the Palestinian people who are living under severe economic conditions, it said.
ECO is an intergovernmental regional organization established in 1985 by Iran, Pakistan and Turkey with the aim of promoting economic, technical and cultural cooperation among member states.
The organization was expanded in 1992 to include seven new members, namely Afghanistan, Azerbaijan, Kazakhstan, Kyrgyzstan, Tajikistan, Turkmenistan and Uzbekistan.
Turkey took over ECO rotating presidency from Iran during the summit.