Iran
ECO foreign ministers meet in Tehran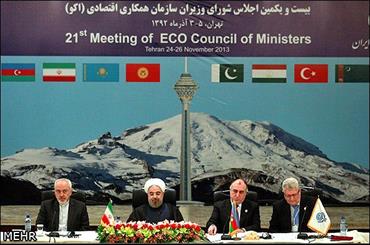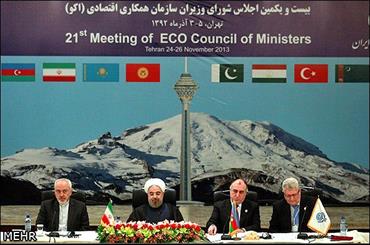 21st meeting of ECO foreign ministers has started with Iran's president as the inauguration speaker.
Mehr News reported that some other officials of regional and international organizations attended at the meeting. Iranian Foreign Minister Mohammad Javad Zarif and some of his counterparts from ECO member states are present in the event. The Turkish, Azeri, Kyrgyz, and Afghan foreign ministers, the Turkmen minister of economy, the Pakistani foreign ministry's caretaker, and the Kazakh deputy foreign minister are some other participants in the meeting.
The leadership of ECO was transferred to Iran from Republic of Azerbaijan for a year. Elmar Mamadyarov, Azerbaijan's foreign minister addressed the meeting, delivering the leadership to Mohammad Javad Zarif.
The meeting had some interesting sidelines Mehr News correspondent covered.
Iran's president Hassan Rouhani suddenly appeared at the meeting, taking foreign as well as domestic journalists by surprise. He addressed the meeting on ECO importance, role and its future.
Zarif's greeting with ECO foreign ministers especially Ahmet Davutoglu, Turkish foreign minister was interesting.
All foreign ministers participating in the ECO meeting congratulated Zarif on Iran and Powers nuclear deal in Genève.
In the final ceremony, ECO foreign ministers posed in photos with Zarif.