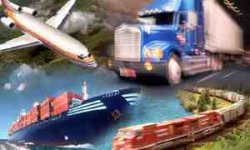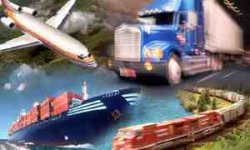 An Iranian economic official lauded the country's eye-catching growth in export of different kinds of products, and announced that Iran has managed to export over 1000 types of indigenously manufactured goods to many countries although it has been targeted by the western sanctions.
"Our exporters export 1,050 types of Iranian goods to over 151 countries even as we are under tough sanctions," Deputy Head of Iranian Chamber of Commerce, Industries, Mines and Agriculture Mohsen Jalalpour said on Tuesday.
He further added that the country's non-oil exports have increased by 32 percent in the first eight months of the current Iranian calendar year (started on March 20).
Iranian officials have on repeated occasions reiterated that the US-led western sanctions on the country have positively influenced Iran's economy.
Early November, Vice-Speaker of the Iranian Parliament Mohammad Hassan Aboutorabi-Fard underlined the positive outcomes of sanctions and pressures on Iranian economy and oil sector, saying that pressures and embargos pave the way for Iran to end its dependence in oil revenues.
"Our enemies helped us today and we managed to cut Iran's dependence on oil revenues in a short time which is a great development in the country's economy," Aboutorabi said at that time, addressing a meeting in the holy city of Mashhad.
"One of the problems that we were facing for a century was reliance on oil revenues," he added.