Economy
Iran
Middle East
Economy Minister: Iran's Oil Revenues Increase by 580% in 4 Months
Iranian Minister of Finance and Economic Affairs Ehsan Khandouzi stated on Tuesday that Iran's oil and gas condensates revenues in the first 4 months of the current Persian calendar year (March 20-July 22, 2022) have grown by 580%, compared to the same period last year.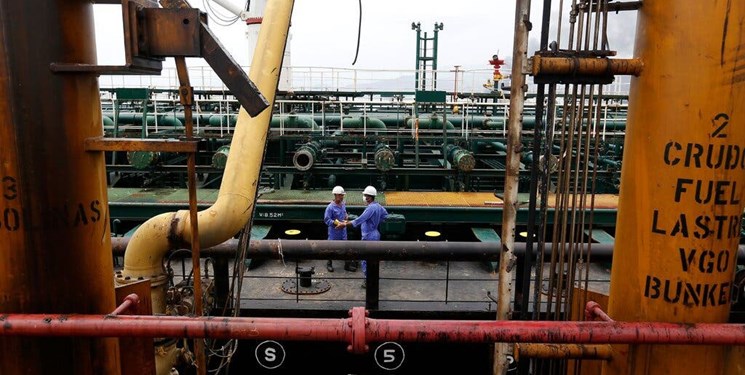 Khandouzi said at a press conference that the government's performance in the first 4 months of the Persian calendar shows that the government has been successful in reducing the budget deficit to a good extent.
"Compared to the first 4 months of the previous year, this year we saw a 48% growth in budget revenue sources," he added.
The minister emphasized that that Tehran's focus is on getting more sustainable resources and decreasing the growth of expenses.
"The government's agenda in the first 4 months of 1401 Iranian year was to reduce the budget deficit and as well as reducing inflationary pressure and countering the budget deficit," the official noted.
Iran says it is selling its crude oil despite US sanctions and the revenues are returned to the country.
A recent report published by FNA shows that crude oil exports from the country have remained at levels above 1 million barrels per day (bpd) since the start of the calendar year in late March.
Back in July, the Iranian Oil Ministry announced the country's increased crude sales and prices last year helped the government cut the budget deficit and manage fluctuations in the foreign exchange market despite the US sanctions.
In early May, Iranian President Seyed Ebrahim Rayeesi said that his government has boosted oil exports and developed economic and trade relations with the neighboring states in order to neutralize the US sanctions.
Analysts believe US President Joe Biden and his Democratic Party will pay a political price in the midterm congressional election if they fail to remove Anti-Tehran sanctions and do not allow more Iranian crude to enter the international markets.