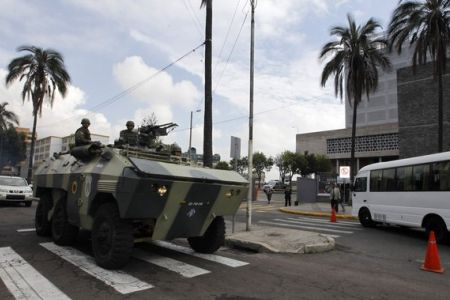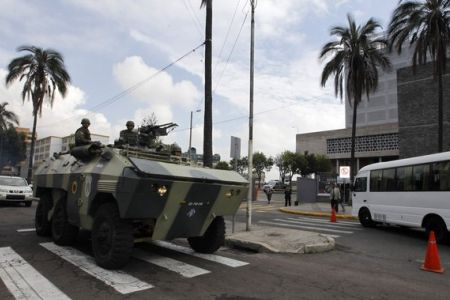 Ecuadorian President Rafael Correa has extended the state of emergency imposed following the recent police revolt in the South American state.
The extraordinary measure will now be in place until October 8.
Last week's deadly revolt in the country was sparked by a new law that cuts police bonuses.
Correa said on Tuesday that he acted at the request of Congress members who questioned whether the police could be relied on to keep order.
Angry officers took to the streets on Thursday, holding the president in a hospital for hours until he was rescued by army commandos.
The state of emergency empowers the military, which remained loyal during the police uprising last Thursday, to carry out law police functions.
Meanwhile, reports indicate that Correa's popularity has risen five percent to stand at 58 in the wake of the violence. The opposition, however, accuses the Ecuadorian president of using the police revolt as a tool to impose authoritarian measures.
At least four people were killed and hundreds injured across the South American nation during looting as the police went on strike.