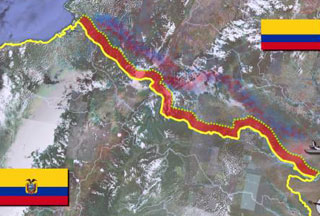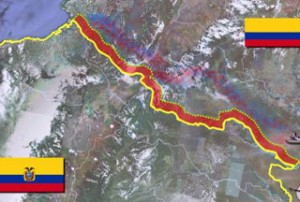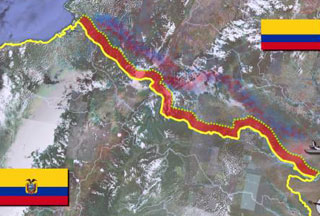 Ecuador says it has reinforced its northern border with Colombia amid a tense dispute over Bogota's plan to open military bases to US troops.
Ecuadorian officials said the 1,200 soldiers were dispatched to Esmeraldas province to support the 10,000 security forces already patrolling the border area in recent months.
The troops will be in the area for at least a month, according to Ecuavisa television.
The announcement came as top Colombian military commander Freddy Padilla said talks between Bogota and Washington over US access to Colombian bases for alleged counter-drug operations could be finalized as early as this weekend.
Ecuador and Venezuela have led the opposition to the plan, with the Venezuelan President Hugo Chavez warning on Monday that the "winds of war" were beginning to blow in the region because of the accord.