Latin America
Ecuador to sue Great Satan US lab for biopiracy, Correa says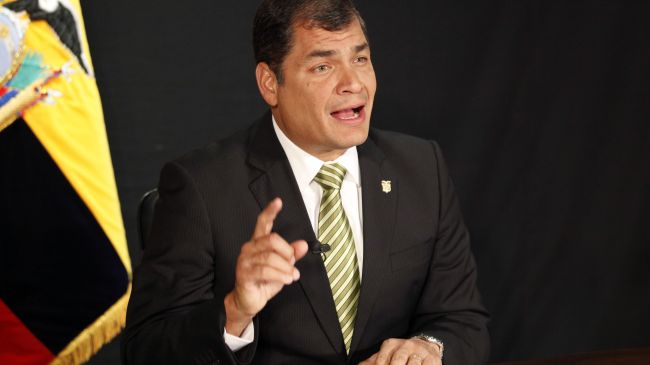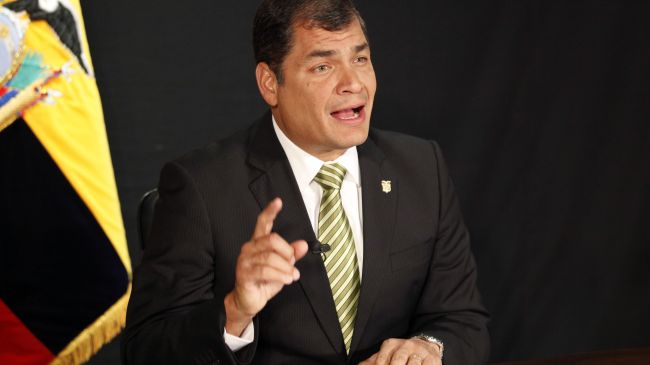 President Rafael Correa says Ecuador will sue a US laboratory for holding and selling blood samples deceitfully taken from members of an Amazon tribe.
Correa said in remarks broadcast on Friday that the samples were taken from members of the Waorani community in the early 1990s by two US nationals on the premise that the community is particularly resistant to disease and this merited medical research, AFP reported.
In July 2012, the 3,000-member group filed a complaint with the Ecuadorian ombudsman's office, and in response the government decided to take action after some 20 years, Correa stated.
According to the 2008 Constitution of Ecuador, biopiracy is forbidden.
The indigenous group said in the complaint that the samples were taken using the pretext that the US citizens, one of them a doctor, wanted to perform a routine medical checkup of the indigenous people, but the people whose samples were taken had never been recontacted.
The blood samples finally ended up at the Coriell Institute for Medical Research, based in Camden, New Jersey, the complaint stated.
The complaint alleged that since 1994 the institute had sold many Waorani cell cultures and blood samples to other researchers.
In a statement, the institute said it had one cell line from the Waorani that was acquired from a Harvard Medical School researcher in 1991.
Coriell admitted that from 1994 to 2008, it distributed seven cell cultures and 36 DNA samples from the Waorani line for scientific research in eight different countries.
But the institute "received no commercial benefit associated with the receipt, storage or distribution of these specimens," the statement added.
Coriell also claimed that since 2010 the cell line has no longer been part of the institute's genetic material repository.