Latin America
Ecuador's President Rafael Correa denounces US oil giant Chevron as 'enemy'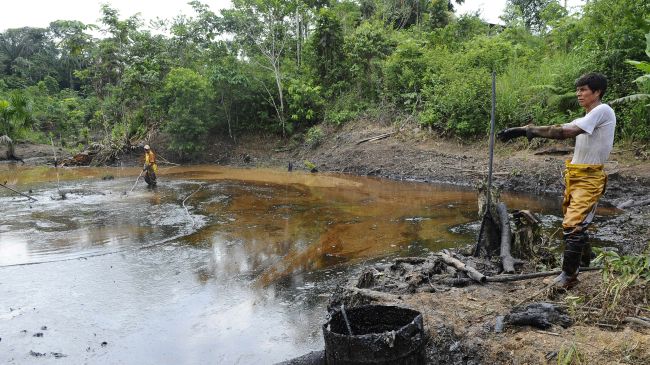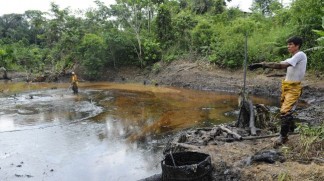 Ecuador's President Rafael Correa has denounced US oil giant Chevron as an 'enemy of our country', accusing it of trying to discredit the government amid a multi-billion-dollar lawsuit over Amazon pollution.
Correa said Saturday that the company has spent USD 400 million and hired hundreds of lawyers to destroy the government's credibility in an attempt to receive a ruling overturned on appeal in the country's highest court.
Chevron was ordered last year by an Ecuadoran court to pay USD 19 billion for polluting the Amazon rain forest.
"We are going to tell Latin America what Chevron has done in our country to shirk its responsibility, with that criminal campaign that is waging against Ecuador," said Correa.
The US company inherited the lawsuit in 2001 when it bought up rival Texaco, which operated in the country from 1964 to 1990. After leaving, Texaco was sued by indigenous groups in pollution-related legal proceedings.
Correa's remarks came a day after he decided to approve a major oil drilling project in an Amazon nature reserve, blaming the international community for failing to contribute financially to a conservation plan.
The plan initiated by Correa in 2007 involved persuading foreign countries to pay Ecuador not to drill in the Yasuni National Park and would reportedly prevent 410 million metric tons of carbon dioxide from being released into the atmosphere.
However, at the time of the announcement, Ecuador had only received USD 13.3 million of the 3.6 billion sought.
The Yasuni national park is home to several nomadic Indian tribes and holds an estimated 920 million barrels of oil in three wells.
Oil is Ecuador's main export product, as it produces 538,000 barrels of crude oil each day, of which half is delivered to the United States.