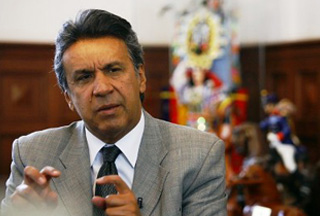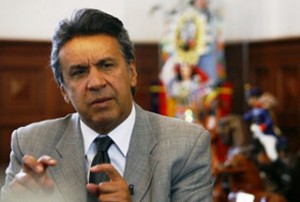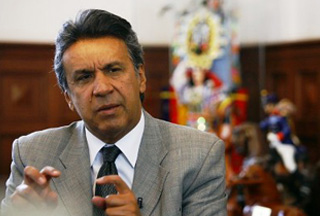 Ecuador's vice president, who is in Tehran for talks on bilateral issues, has been officially welcomes by his Iranian counterpart.
Lenin Moreno arrived in the Iranian capital Friday night and is scheduled to meet with top Iranian officials.
In the official welcoming ceremony on Saturday, the national anthems of the two countries were played and Moreno and Mohammad-Reza Rahimi reviewed a guard of honor.
Talks on the construction of hydro-electrical plants as well as cooperation in the energy and oil sectors will be high on the agenda.
After his two-day visit to Iran, Moreno will fly to the UAE and Turkey as part of his tour of the region.
Iran enjoys growing relations with Latin American countries including Venezuela, Ecuador, Brazil and Bolivia.