Yemen
Efforts sill underway to bring about the release of abducted Iranian diplomat in Yemen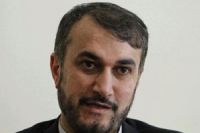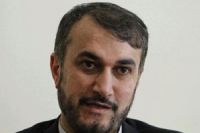 Iran's Deputy Foreign Minister for Arab and African affair, Hossein Amir Abdollahian, has said the abducted Iranian diplomat in Sana'a ,Yemen, is in good health and efforts to secure his release are on-going.
According to IRIB World Service report, Amir Abdollahian, commenting on the latest information about the abducted Iranian diplomat, Nour Ahmad Nikbakht, said he will soon travel to Sana'a , Yemen, to follow up on the case of the abducted Iranian diplomat .
Meanwhile, Iran's Deputy Foreign Minister in charge of consular, parliamentary and expatriate affairs, Hassan Qashqavi, in an interview with FNA news agency, said Yemeni officials have declared that individuals or a group connected with abduction of Nikbakht have all been identified and the details of the abduction are being investigated.
Nour Ahmad Nikbakht , an Iranian embassy staff member was abducted by armed men in Sana'a , Yemen, on 21 July 2013 .
In spite of the fact that Yemeni foreign minister, Abu Bakr al-Gurbi, condemned the abduction at the time, and said the Yemeni government will use all means in its disposal to identify and bring to justice those who have perpetrated this criminal action, so far nothing has been achieved, and no concrete action has been undertaken, 9 months after the abduction of the Iranian diplomat.