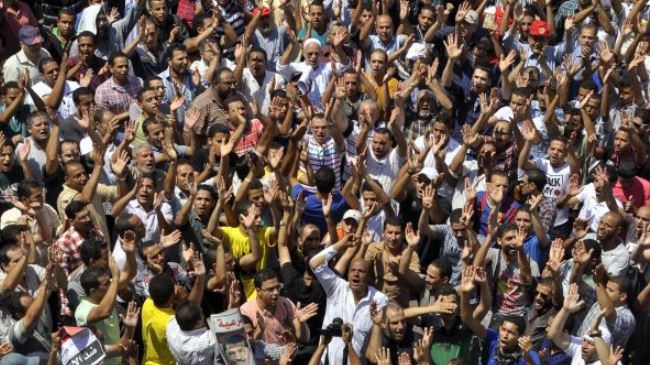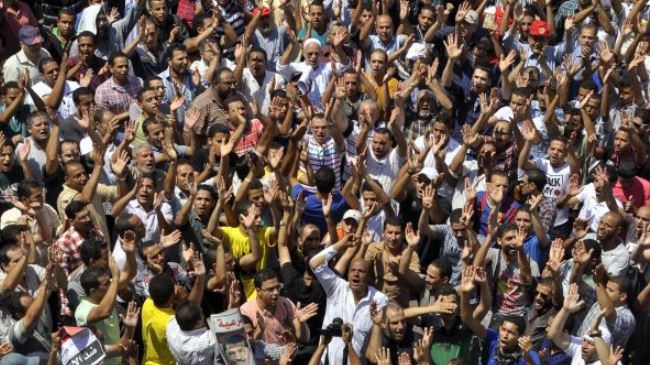 Egypt's Anti-Coup Alliance has called for weeklong demonstrations to demand an end to military rule and the release of political prisoners in the North African country, Press TV reports.
On Friday, the alliance led by the Muslim Brotherhood movement called on people to take part in the planned nationwide protests dubbed "Together We Save Egypt".
The demonstrators will express their anger at the government of President Abdel Fatah el-Sisi, who led a military coup in July 2013 against Mohamed Morsi, Egypt's first democratically-elected president.
"This government is a complete failure. Killing protesters or putting them behind bars will not do the government any good. Their end is pretty soon, God willing," an Egyptian citizen told Press TV.
The alliance members have staged several marches across the country. Egyptian security forces have reportedly used tear gas and rubber bullets to disperse the protesters in the cities of Fayoum, Beni Suef and Giza.
In November last year, Egypt's military-backed authorities passed a law banning all but police-sanctioned protests. Since then, hundreds of anti-government protesters have been jailed for staging demonstrations.
"Abdel Fatah el-Sisi is leading a counter revolution and I believe that the protest law or any other restriction will not silence us," another Egyptian citizen said.
In December last year, the military-installed government also declared the Muslim Brotherhood a "terrorist" group and banned all of its activities. Since then, thousands of the movement's members have been arrested.