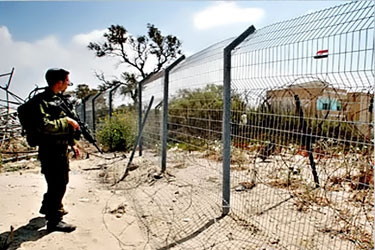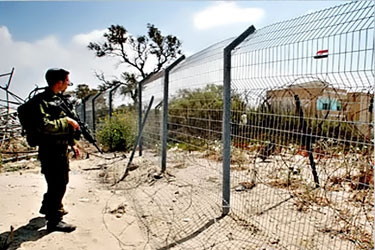 Egyptian President Mohammad Mursi on Monday declared three days of national mourning after the killing of 16 border guards in an assault the previous day near the border with occupied Palestine. 
"The president of the republic has announced three days of mourning after the terrorist attack," read a news banner on the television.
The Egyptian army on Monday promised to avenge killing of the guards. State news agency MENA cited a Supreme Council of the Armed Forces (SCAF) as saying: "We swear in the name of Allah to avenge them."
"Egyptians will not have to wait long before they see a reaction to this attack by terrorists…Anyone liaising with these groups that have attacked our troops in the Sinai in recent months will pay dearly, be it inside Egypt or abroad," the statement added.
Late on Sunday, Mursi vowed to retake control of the Sinai and boost Egypt's security presence there.
The gunmen then crossed into the Zionist entity in an armored vehicle. The entity later said five gunmen were killed by tanks and helicopters.
Zionist top military spokesman, Yoav Mordechai, told army radio on Monday the gunmen were "members of the global jihad based in Sinai, which has become a hothouse for world terrorism because of the weak control exercised" by Cairo.