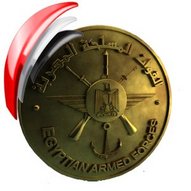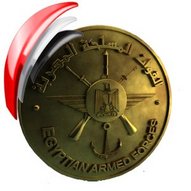 Egypt military urged conciliation, warning of violence following the ouster of embattled president Mohammad Mursi. Meanwhile, police rounded up Muslim Brotherhood figures ahead of planned rallies by supporters of the overthrown leader.
In a statement published on its spokesman's Facebook page, the army said supported the right to peaceful protest, but warned that violence and civil disobedience acts such as blocking roads would "harm social peace."
The military statement said "exceptional and autocratic measures against any political group" should be avoided.
"The armed forces believe that the forgiving nature and manners of the Egyptian people, and the eternal values of Islam, do not allow us to turn to revenge and gloating," the army said in its statement.
Mursi's Musim Brotherhood movement has called for peaceful protests on Friday against the "coup," as police continue to hunt its leaders.
Brotherhood accuses the military of conducting a brazen coup against Mursi, Egypt's first democratically elected but controversial president, following massive protests calling for his ouster.
Earlier on Thursday, police arrested the Brotherhood's supreme leader Mohammed Badie "for inciting the killing of protesters", a security official told AFP.
Former supreme guide Mahdi Akef was also arrested, state television reported.
Mursi himself was "preventively detained" by the military early Thursday, hours after his overthrow the night before, suggesting the ousted president might face trial.
Meanwhile, scores were injured in clashes between the Mursi's supporters and opponents in the Nile Delta ahead of the planned rallies.
In the restive Sinai peninsula, a soldier was killed in an attack by militants early Friday, as gunmen ambushed several army and police positions with machine gun fire and rockets and attacked an airport.
The official MENA news agency said military Apache helicopters dispatched to pursue gunmen who attacked an airport in northern Sinai struck a militants' vehicle. It gave no further details.
The clashes in the Nile Delta province of Sharqiya broke out hours after chief justice Adly Mansour, 67, was sworn in as interim president until new elections, at a ceremony broadcast live from the Supreme Constitutional Court.