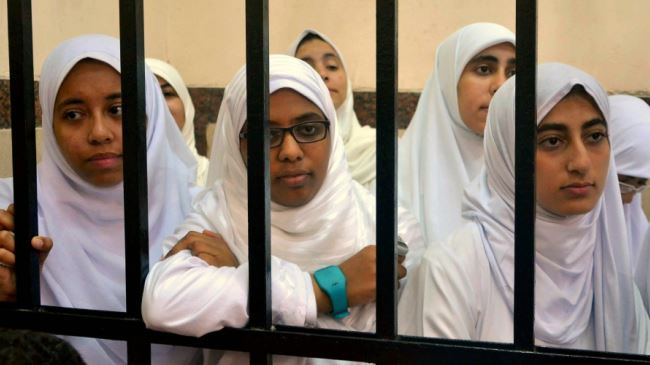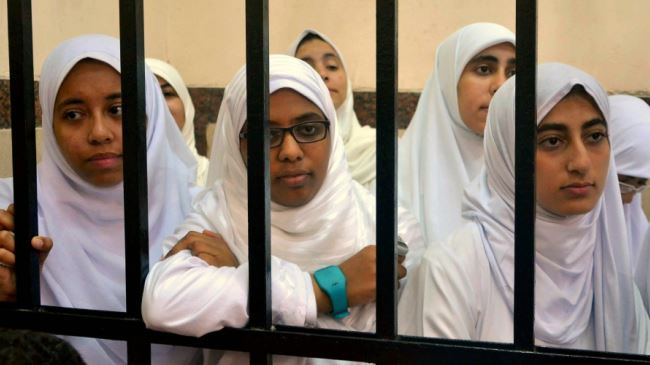 A human rights group has accused Egyptian authorities of complicity in the torture and sexual abuse of teenagers jailed for attending peaceful anti-government protests.
In a statement released on Friday the Geneva-based rights group, Alkarama, said 52 youths aged between 15 and 18 were routinely harassed by prison security guards and military officers in Alexandria's Koum El Dekka prison.
The teenagers said while being hung for hours by their hands, they were subjected to burns with cigarettes, electric shocks, and sometimes rape.
The rights organization also noted that it has already referred the case to the United Nations special rapporteur on torture.
"The attitude of the Egyptian judges and prison officers is inexcusable. The Egyptian authorities must stop this systematic and widespread practice of torture, which, because of its scope, could make them liable for prosecution for crimes against humanity under the Rome Statute [of the International Criminal Court]," said Alkarama legal director Rachid Mesli.
Egypt has been the scene of anti-government protests with continuous clashes between security forces and supporters of former President Mohamed Morsi since his ouster in July 2013.
The military-backed authorities in November last year passed a law banning all but police-sanctioned protests. Since then, hundreds of anti-government protesters have been jailed for staging demonstrations.
Following Morsi's ouster, a number of Muslim Brotherhood members and supporters have also been sentenced to death.