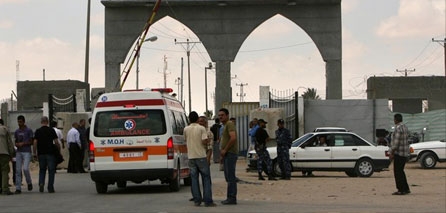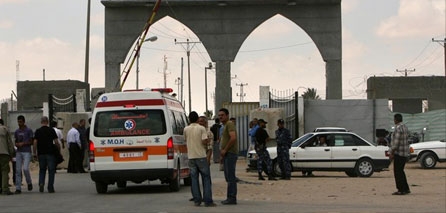 Egyptian authorities have banned an Arab delegation from the Arab popular mobilization from accessing to the Gaza Strip through the Rafah crossing. The delegation includes 15 members of the Arab countries, headed by Assistant Secretary-General of the Union of Arab Lawyers, Abdel-Azim Al Maghribi.
Well-informed sources said that the Egyptian Interior Ministry circulated to the transportation companies in Egypt, not to deal with the delegation, although it contacted all official Egyptian directions to facilitate their access to Gaza.
For his part, Minister of Justice in Gaza's government, Mohammed al-Ghoul, said that the delegation aims to prepare for relief convoys to Gaza and declare their position of solidarity and contribute to efforts to break the siege and the demand to open all the crossings.
Ghoul called Egyptian authorities to allow the Arab League delegation to enter Gaza, and to facilitate their humanitarian mission, calling for opening the Rafah crossing in front of all the delegations and humanitarian convoys.
Egypt has banned a delegation from the Jordanian trade unions from entering through the Rafah crossing into the Gaza Strip after their retreat to the terminal for several days.